Sponsored content
Find out more
To meet the challenges of global OTT distribution, ZOO Digital has launched its cloud-based Localisation Ecosystem to provide content owners with a 360-degree approach to localisation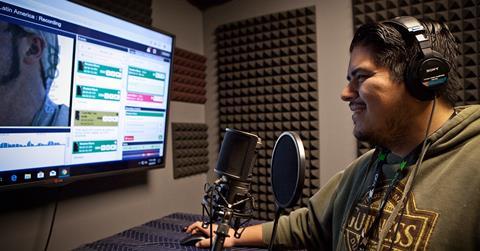 The second wave of OTT is here. Established services are reaching more and more territories, major content owners are launching their new multi-region, direct-to- consumer streaming services and local content owners are capitalising on OTT distribution channels to maximise the global potential of their existing content.
OTT distribution offers an unparalleled route to global audiences. It also brings with it a growing number of challenges for content owners: increasing volumes of original content; resurrection and exploitation of large content archives; and the need to support more languages and distribution formats than ever before, all in an ever-decreasing time to market.
To ready this content for market, content owners must create or repurpose numerous localised components – dubs, subtitles, localised graphics, localised metadata – and manage the production of these across a global network of service providers and in-territory dubbing studios.
Pre-release content localisation must take place under tight security controls, and reliably manage any changes to the in-production content. Archive content should be cost-effectively localised using existing components wherever possible to avoid duplicating costs. A large sustainable talent pool must be easily accessed to support a greater number of languages.
Growing demand for localisation
Traditional localisation workflows are straining under the ever-growing demand for localised content. Content owners report a significant amount of wastage and repetition through their workflows, leading to unnecessary duplication in both processes and costs. Localised components are often re-originated as the original files are missing or unreliable. Order management is labour-intensive as content owners are required to place orders in multiple vendor-specific systems.
Progress monitoring is challenging due to lack of process transparency. Process duplication occurs as each element of the localisation workflow is typically handled by a different service provider. Limited, local talent pools lead to the same voices being heard in dubbed content time and again.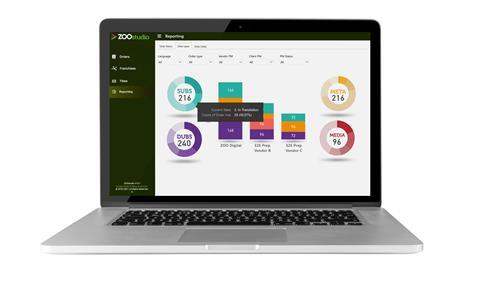 To address these challenges, content owners have called on localisation service providers to answer their needs. They are seeking a joined-up, collaborative approach between all of their vendors; an approach that eliminates the cost-duplication that occurs in large, dispersed studios.
They want production processes that are robust and deliver consistently reliable quality, access to sustainable translation capacity developed through on-going talent pool growth initiatives, and genuine workflow and process management efficiencies achieved through technology-led innovation.
Reimagining localisation
ZOO has answered this call. The leading localisation services provider, renowned for industry-first innovations, has reimagined services for OTT distribution and addressed the needs of content owners with the launch of its Localisation Ecosystem.
The all-in-one, all-encompassing ecosystem has been more than 10 years in the making. With the launch of its first software-enabled localisation service in 2006, ZOO recognised that OTT distribution represented a fundamental change and major challenge to the industry, so it began aligning its whole approach with the current and future needs of those distributing through OTT channels.
A 360-degree approach The ZOO Localisation Ecosystem offers a 360-degree approach to localisation. It brings together all of the workflows, components, service providers and translation talent into a single environment.
The ecosystem is built up of interconnected, cloud-based ordering, production and management platforms supporting and encapsulating every aspect of the localisation workflow. Each platform manages an element of content localisation and digital packaging, and seamlessly interconnects with the rest of the ecosystem to deliver substantial benefits to ZOO's localisation services.
Workflows share reference materials, translation glossaries and relevant data to make deliverables more consistent and localisation processes more efficient and less susceptible to duplication. Systematic, software-enabled production reduces manual processes and the scope for human error.
Workflows incorporate automated compliance checks rather than depending on fixes through the QC process. Version control tools identify and effectively manage any changes to pre-release content across all affected workflows. All localised components are centralised in the ecosystem to allow for reliable repurposing for further distribution channels.
Together, these support ZOO in delivering a consistently reliable, cost-effective service to content owners.
Centralised localisation management
A key component of the ZOO Localisation Ecosystem is ZOOstudio: its overarching localisation management platform.
ZOOstudio offers a single, centralised system for scenario planning, ordering, tracking and managing all of the components required to create a localised content package. All project requirements are captured at point of order to speed up production. The order management system identifies any pre-existing localised assets suitable for repurposing, to eliminate duplicate component orders.
Uniquely in the localisation industry, ZOO has adopted a collaborative approach through its Localisation Ecosystem. For the first time, content owners can place all of their orders and manage their multiple localisation service providers through a single vendoragnostic system, with the ability to select their preferred vendor on an order-by-order basis.
Full process visibility, at-a-glance dashboards and real-time reporting provide a consolidated view of a content owner's entire localisation operation. This makes progress monitoring more reliable, less time-consuming and removes the need to track projects using spreadsheets and emails.
Dubbing in the ZOO Ecosystem
ZOO's Localisation Ecosystem supports its entire dubbing workflow end-to-end. It aims to eliminate the issues often experienced in traditional dubbing workflows: duplicated scripting processes across vendors, casting from a limited talent pool, inconsistent audio quality, missed lines in recording sessions, incomplete legal agreements and lack of progress reporting.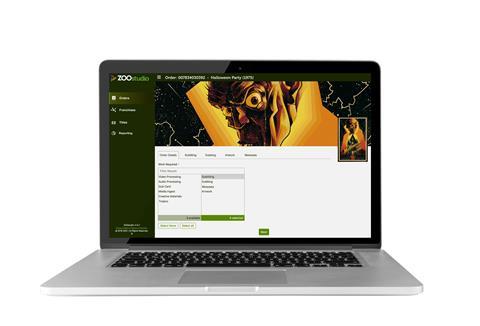 When a dubbing order is placed in ZOOstudio, all relevant workflows are automatically triggered throughout the ecosystem to ensure the project begins without delay. Scripting tools ingest, verify and standardise scripts to create a single, consistent reference for all subsequent adaptations. Localised scripts are created by experienced in-territory adapters, using centralised glossaries for translation and character consistency.
A potential cast is identified from the ecosystem's large, multilingual talent pool database, with voice test kits available for auditioning. The most authentic talent available can be cast from anywhere in the world, rather than relying on a limited pool located near a particular dubbing studio.
The auditioning process is expedited by recording remotely in the cloud, with no studio time or special software needed. The ecosystem's systematic approach ensures that no characters are missed during the process.
Audio is securely captured in the ecosystem from in-territory ZOOEnabled Dubbing Studios or alternative, approved recording environments. Utilising actor-owned studios enables voice talent to optimise their time and increase their productivity.
The ecosystem systematically guides the director and actor through the recording process, verifying each take in turn and not missing any lines. Audio quality is monitored during the process with session tests qualifying the recording environment and mic. This systematic approach, using the best talent for the job, ensures a reliable quality dub is produced every time.
Tasks in the dubbing workflow that typically require many hours of management are centralised and simplified in the ZOO Localisation Ecosystem. This includes the creation, signature and collation of legal contracts including Assignment of Rights, which are now fully managed in one single system.
See the ZOO Localization Ecosystem in action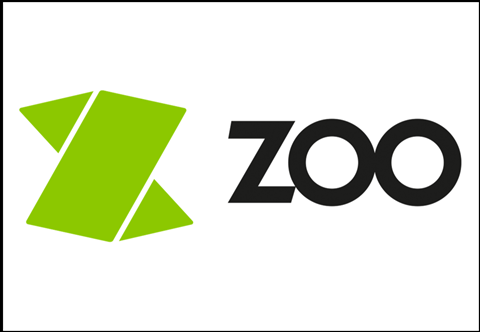 ZOO has reimagined localisation services. Its Localisation Ecosystem aims to successfully address the biggest challenges faced by content owners in Hollywood and beyond, and support them in preparing the world's most in-demand TV and movie content for global OTT platforms.
ZOO Digital will be showcasing its revolutionary Localisation Ecosystem and cloud-based localisation services at IBC 2019 (5.B48) in Amsterdam, 13-17 September.