'Like Springwatch on steroids'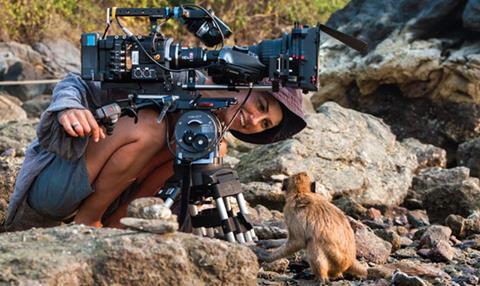 Production companies Plimsoll Productions; Bunim/Murray Productions; Berman Productions
Commissioner Tim Pastore
Length 1 x 60 minutes
TX 1-3am, 10 July,
Nat Geo UK (8-10pm, 9 July in US)
Executive producers Andrew Jackson; James Smith; Martha Holmes; Al Berman; Gil Goldschein
Studio live director Glenn Weiss
Described by its producers variously as "Springwatch on steroids" and "the Superbowl of natural history", a major wildlife TV event comes to National Geographic this week.
Earth Live ramps up the whimsical preoccupations of BBC2's wildlife strand and hopes to avoid some of the quieter moments of BBC's 2012 event Planet Earth Live by cutting between 26 international locations.
It's a clear sign of Nat Geo president, original programming and production, Tim Pastore's bold approach to his network's output – and the biggest test yet of Plimsoll Productions' ambitions.
Choreographing the wildlife filming in the field has been a wild ride over more than two years of recces and has enabled the Bristol-based indie to plant its flag firmly in the Los Angeles soil, says chief executive Grant Mansfield.
"We're treating it as both a sport event and a safari," he says. "You don't instantly arrive and see lions eating giraffes. Nothing is guaranteed, but I'm confident that we'll see exciting stuff.
"Even if you could arrive at every location at the key moment, I'm not sure that's the most satisfying way of creating the excitement you want. You watch it live because you don't quite know how the narrative will unfold. You need patience."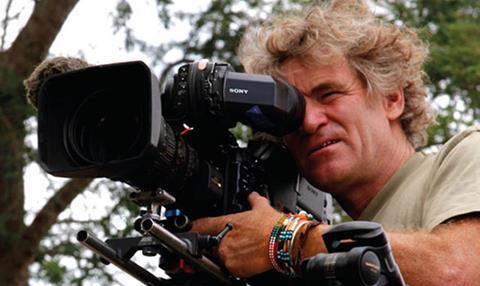 One ace up its sleeve is wildlife expert Chris Packham, making his US debut on the show alongside the host, actress Jane Lynch (Glee's Sue Sylvester).
"He's an extraordinary person; I don't think I've ever met anybody who knows so much about their subject – and that's what has sustained Springwatch and Autumnwatch during the quieter moments," says Mansfield.
With the TX date agreed way in advance, the team has been on extended recces for more than a year in an effort to understand just what might happen and when.
The narrative spine of day turning into night around the world initially gave Plimsoll and the US co-producers the option of 120 potential stories, which have been whittled down to 13 for the night.
"It's like a marathon," says Mansfield. "It's a big challenge, but if you're going to do it well, you'll have done most of it in training. You've already run more than you're going to run on the day."
Live programming was not on the agenda when Plimsoll started up, but the happy confluence of its appointment of former Springwatch exec James Smith and Nat Geo's call for event TV made it an irresistible prospect, says Mansfield.
"Nat Geo feels like a network that's full of ambition, with shows like Ron Howard's Mars," he says. "It is becoming the go-to place for big, ambitious projects, and gives you great creative freedom.
"They wanted to have the confidence not to rely on endless VT packages. The core of the show is genuinely live and we live or die by the quality of the live experiences. As the show has evolved, it's clear that remaining live is the point of difference."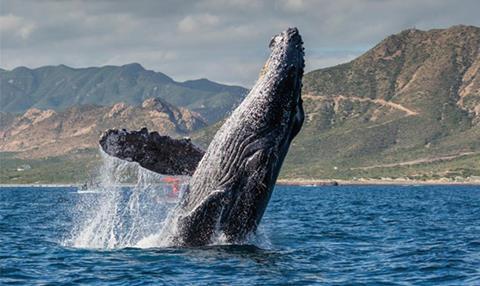 Smith, who also worked on Planet Earth Live, says he is both "exhilarated and terrified" about the night. Highlights for him include the 'snot-bot', a drone that will capture humpback whale DNA off the coast of Alaska, and the underwater feeding frenzy of bull sharks in the South Pacific.
With more than 250 staff, including a plethora of Emmy Award-winning cinematographers and experts in almost every location, Smith is confident the money will be on screen.
"We've chosen locations where the light will be good and we can be in the moment and visceral."
The studio will be primed to cut between feeds at any moment, but Smith is confident viewers won't be discombobulated by breathless hosts whipping them away every time there is a glimpse of action elsewhere.
"Having this many locations is a contingency to ensure something should always be happening," he says. "Even when our hosts are talking, behind them the action will be unfolding live on a huge screen that can show the action from one location at any one time, but with the option to split it into 50.
"The challenge is when to cut. Audiences don't mind if you show them something that actually happened 30 seconds previously."
More than 60 producers on the night will be bracing themselves for a series of live firsts, aided by some striking technological developments.
Among the 50 cameras that will be simultaneously broadcasting live is the Canon ME20. The super-low-light model, which effectively turns night into day by shooting at up to 4 million ISO, is being deployed to film bats in Texas, hyenas in Ethiopia and ocelots in Brazil.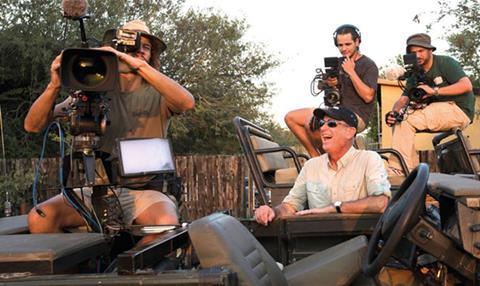 Meanwhile, SELEX ES, a UK subsidiary of defence systems firm Leonardo, has adapted military-grade thermal imaging cameras for broadcast.
The most sensitive night-vision cameras around (there are only two in the world), they will be used in Kenya to capture footage of lions.
"Until relatively recently, even the best film-makers could only capture part of a story, because so much interesting stuff happens at night," says Mansfield. "There has never been a definitive sequence of lions hunting at night – the technology is finally catching up."
While the show is all about what happens on the night, Smith says that Nat Geo has asked Plimsoll to make the footage "evergreen". Cameras will roll before and after TX for possible use in subsequent shows.
Mansfield is hoping there will be a similar long-term impact at Plimsoll. "Although the technology is new, the concept feels old-fashioned," he says.
"It creates a buzz – there's a deadline you can't escape. In history and science, we are talking to broadcasters about a number of live ideas. We are very hopeful that this is a rip-roaring success – but more than that, it's a great showcase for the skills we already have."