Schedules are suffering as lockdown bites
This Tuesday, a soap-free day for the channel, ITV's entire primetime schedule was repeats. I noticed not because my former boss was a contestant on the re-run of Who Wants To Be a Millionaire (I watched with gritted teeth as he won £64,0000 - again), but because we've been assessing how the industry will cope when the impact of the production lockdown truly kicks in.
Back in mid-March, which was only three months ago but feels like a lifetime, the sector was scrambling to understand the implications of Covid-19. A few days before lockdown and the social distancing edict, a very senior figure at a big broadcaster mooted that "autumn could be nothing but repeats".
At the time that felt like a distant and doom-laden scenario, in reality, it is almost here.
There is a inevitability about the schedule of Britain's biggest commercial broadcaster, given its limited options, but there is strategy too. It is offering up a raft of premium repeats airing at 9pm, from Little Boy Blue to Benidorm and Broadchurch, which are delivering around 2m overnight viewers and by that measure probably represent good value for money.
ITV is a business that knows the power of repeats, where a re-run of Midsommer Murders can do 1m overnight viewers on ITV3, and where archive content is the bedrock of BritBox.
The industry's perception of repeats, or rather evergreen content, is changing and the fact that Friends was the most watched show in the UK on Netflix and that streamers have spent fortunes on titles such as The Office US and Seinfeld is surely pertinent.
"It seems likely that broadcasters will be reassessing their balance between new and archive content for when normal conditions return"
The other factor in the mix is the state of the ad market, which remains troubled, despite a few positive whispers. Will commercial broadcasters really want to burn off their limited supply of new original titles if a strong ratings performance is not necessarily going be reflected in revenue? Could shows sitting on the shelf be held back, despite the dearth of alternatives, for more lucrative times?
In any case it seems likely that broadcasters will be reassessing their balance between new and archive content for when normal conditions return. The extraordinary circumstances mean that this period is almost a real-life experiment of the kind that would never normally be risked, and it might deliver some influential results.
Given financial pressures that will likely run well into next year, and with repeats potentially doing a decent job, there could a shift towards fewer hours of new programming. If that comes to pass, the big question will be around budgets, and whether the reduction in volume might allow broadcasters to keep them at pre-Covid-19 levels.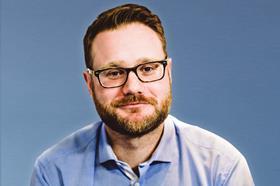 The double whammy of fewer shows at significantly lower budgets will not be good news for anyone.
Chris Curtis is editor in chief of Broadcast