Amazon and Google devices offer a platform for experimentation
The BBC is listening out for ideas to take interactive experiences on smart speakers mainstream – issuing a call for gamechangers with the cut-through potential of iconic US podcast Serial.
It is a laudable aim – according to Ofcom, take-up of devices such as Amazon Echo and Google Home has exploded and they are now present in one in eight British homes. The BBC, with one eye on its burgeoning podcast slate and the other on the acclaim that greeted Netflix's interactive adventure Bandersnatch, is right to ramp up its ambitions in the space.
To stand out in a cluttered media environment, broadcasters must increasingly think like brands – with a cross-platform presence. Discovery's decision to put interactive experiences at the heart of its forthcoming SVoD service and the steady march of TV-related podcasts shows the direction of travel.
Picking the right battles will be crucial. The BBC's podcast strategy feels increasingly scattergun and it risks replicating errors from the early days of iPlayer, when it was accused of throwing too much at the service rather than taking a more considered approach.
"Growing convergence offers a tantalising glimpse at the longer-term potential of smart-speaker technology"
But surely a PSB push for a whodunnitstyle Line Of Duty spin-off, Love Island-inspired dating game or The Great British Bake Off-themed cooking experience would find an audience. Not only can such services extend a brand's appeal, they are also able to keep super-fans satisfied between series.
Growing convergence – in which audiences are increasingly able to control their TVs via voice – offers a tantalising glimpse at the longer-term potential of smart-speaker technology.
Some barriers remain – as anyone who has wearily had to make repeated attempts to issue a seemingly straightforward command to their smart speaker will attest – but tech heavyweights Amazon and Google will be mindful of such issues.
What do producers need? The same as for any emerging technology: the freedom and resources to experiment, a clear and supportive client and a reasonable set of expectations.
And unlike 3D TVs and VR experiences, both of which have suffered due to their reliance on headsets, smart speakers and voice-controlled TVs do not require additional accessories.
There will undoubtedly be more fails than favourites in the early stages, but Bandersnatch and subsequent Netflix commission Bear Grylls' You Vs Wild have both shown there is appetite from some audiences to immerse themselves in interactive experiences.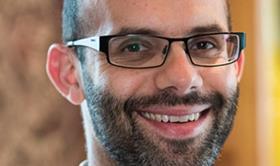 A failure to experiment could leave broadcasters outdated at a time when they need to be more in tune with audience expectations than ever.
Alex Farber is the deputy editor of Broadcast