Production is back on its feet, but awkward debates around programme costs require compromise and common sense, writes Chris Curtis
I love a bit of bouncebackability.
Coined as a term by football manager Iain Dowie to describe Crystal Palace's resilience, it could thankfully be applied just as well to TV production and the ad market. As Covid cases rise there is not much certainty around, but for now at least, sentiments are positive.
The noises coming out of ITV and Channel 4 are positive in terms of money coming back into the sector, after truly dark days during the depths of lockdown. Earlier in the year there were year-on-year ad market declines of circa 45%, which informed estimates suggest was twice as bad as the 2009 recession.
Now there is a general sense that commercial broadcasters might be low double digits or even single figure percentages behind this time last year. So while there is zero complacency, there is plenty of reassurance and relief.
Judging the implications of this is tricky. C4 boss Alex Mahon spoke of a "massive increase" in its programme budget for 2021 during an RTS panel this week, but context is required.
The broadcaster stripped out a whopping £150m this year and C4 is working hard to make the gap between 2021's spending and 2019's budget as small as possible – but there will almost certainly still be a gap.
Positively, Pact chief executive John McVay estimated around 70% of production is back underway, and anecdotally the proportion on non-scripted shows that has resumed is even higher.
Some series are so essential to their broadcaster that there was no debate about whether to increase resources to get them on air.
The gangbusting return of The Great British Bake Off is a good example. Its ratings performance makes it C4's top show by some margin and the significant extra cost of creating a 120-person biosphere was worth every penny.
ITV is in a similar position with the forthcoming I'm a Celebrity, Get Me Out of Here!.
Having had to cut back on soaps and cancel Love Island already this year, three weeks of almost dead-cert bumper ratings takes on extra significance for the broadcaster. After the decision that shooting in Australia was impossible, finding a UK location became a necessity.
This will bring mundane but genuinely significant production problems, such as lighting. The live evictions that occur towards the end of episodes usually have the backdrop of a glorious Aussie jungle morning – instead they'll take place in a freezing, ruined Welsh castle, where it's been pitch black since about 5pm.
But ITV needs the show on air so, just as with Covid protocols, this type of challenge will be navigated creatively at (almost) whatever the cost.
At least that conversation about extra cost can be kept in-house, between ITV's network and studio arms. Plenty of others are playing out between broadcasters and indie suppliers, and not always easily.
Pact chair and All3Media number two Sara Geater this week estimated that Covid protocols add anywhere from 15% to 25% to costs and that in general they are being borne by both parties. "The indie sector and the broadcasters are trying to work our way through it, because it's to all our advantage to get new production up and running," she added.
The proportion of costs taken on by either party is seemingly being negotiated on a case by case basis and another source with good oversight of the production sector had a more downbeat take: "There are just so many painful conversations [about who picks up the bill] going on – it's really hard."
These negotiations are part of the process of edging back to normality, but that doesn't make them any easier.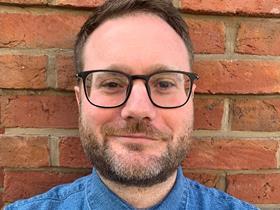 Soured relationships take time to recover so hopefully a mixture of common sense, compromise and a shared sense of purpose can see the industry through.
Chris Curtis is editor in chief of Broadcast