All3Media exec urges further strides on inclusivity, working conditions and mental health as she sees out four-year tenure
Sara Geater is to step down from her Pact chair role and has called on indies to "double efforts" to make progress on inclusivity, working conditions and mental health.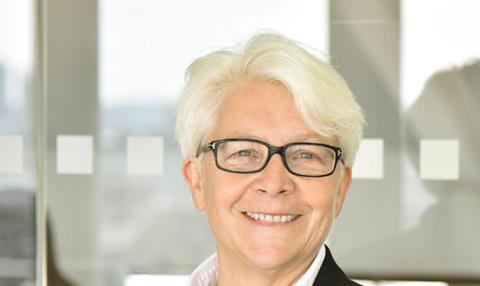 Geater, who is also All3Media chief operating officer, has been chairing the producer trade body since January 2017 but her maximum four-year term is almost up, with a replacement to be voted on in due course.
In an op-ed for the Pact website, Geater said the Black Lives Matter movement has "pulled into sharp focus that we have been too slow to make progress in areas such as making our industry truly inclusive".
She also called on the sector to "double down on efforts" to help people overcome the negative consequences caused by the industry on mental health and work-life balance, which especially besets the freelance community.
Her calls come as the newly-formed Coalition for Change ramps up its work in the space, while the Film and TV Charity has kickstarted its £3m two-year programme to improve the mental health and wellbeing of people in the screen industries.
"The new chair of Pact will have to tackle these big challenges and no doubt other, unforeseen ones," added Geater, who also cited Brexit, working with the BBC's new DG and Ofcom's PSB review.
"All of this will reinforce the need for Pact to continue to fight the corner of indies as it has so effectively done over the past three decades."
Pact's response to the Covid-19 crisis has "reminded me of all the reasons I love being part of the indie sector"," added Geater.
She flagged: "our endless resilience and resourcefulness; our determination to produce; our appreciation for the talented people we work with; our ability to find solutions to any and every obstacle thrown in our way; and our insatiable drive for creative excellence".
When the crisis set in, Pact made £1m of its reserves available to indies, who were gifted a free six-month membership.
Reflecting on her four-year tenure, Geater cited a range of the trade body's achievements including agreeing updated terms of trade with most channels and the historic BBC iPlayer deal, vast nations and regions improvements and the Content with Borders initiative.
This month's Pact census found indies' international income to have topped £1bn for the first time in 2019, a record-breaking year.
"It's been a great honour to serve as chair and something I've really enjoyed and learnt from," concluded Geater.
"I'd like to thank the whole team at Pact for their support and remain an avid advocate of the vital role that Pact plays for our indie community."
The nomination window for Geater's replacement opened earlier this month and will close on 27 October, with an announcement set for the end of this year.