Broadcasters rethink their approach to covering this summer's Tokyo Olympic and Paralympic Games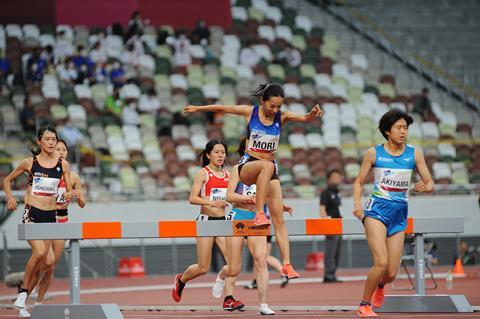 Covering the Olympic and Paralympic Games is always a Herculean task for rights-holding broadcasters, but Tokyo 2020 will be an event like no other.
Broadcasters have had to completely rethink their production operations due to Covid-19 restrictions. The BBC, Eurosport and Channel 4 have embraced innovative tech solutions such as remote production and virtual studios to produce the Games safely, and according to strict rules laid out by the Tokyo 2020 organisers.
Three-quarters of all staff working on the BBC's coverage of the Games, for example, will be based in the UK rather than Tokyo itself.
The BBC TV studio, production galleries, post-production and nearly all of its commentary will come from Dock 10 in Salford.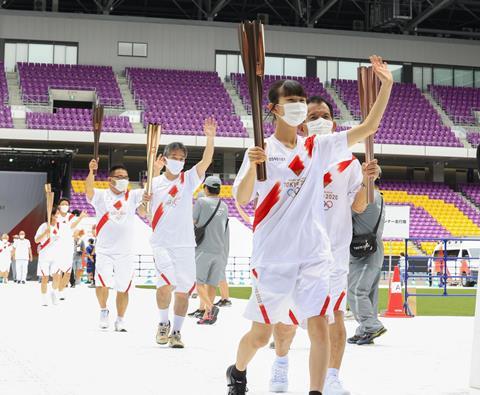 TRAVEL RESTRICTIONS
The teams at Dock 10 will take in the live feed, produced by host broadcaster Olympic Broadcast Services (OBS), and repurpose it for British audiences.
Ron Chakraborty, executive editor of major events at BBC Sport, says the corporation's Olympics production team has "basically taken over" Dock 10 for the Games. "We've restricted the team going out to Tokyo to essential people only."
These include the technical team at the Games' International Broadcast Centre (IBC), who will be involved in sending the OBS feed to the UK, as well as about a dozen reporters.
The reason for sending such a small team is made clear by Tokyo 2020's most recent 'Playbook' for broadcasters, which advises what media can and can't do in Japan.
Participants must wear a facemask at all times, "except when eating, drinking and sleeping". They should avoid shouting, cheering and singing, and "find other ways to show support or celebrate during competition, such as clapping".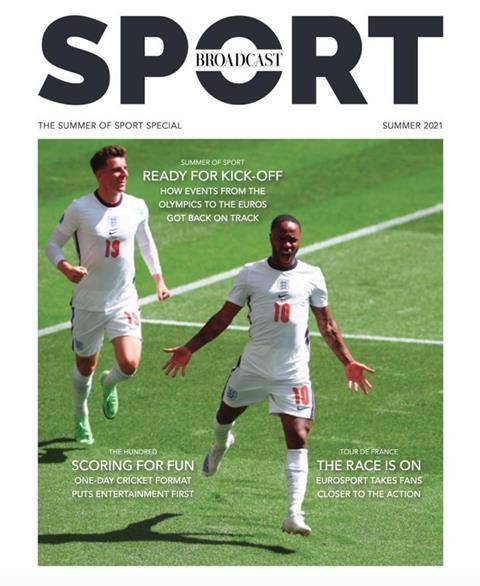 Media can only leave their accommodation to go to official Games venues and limited additional locations. That means they must not visit tourist areas, shops, restaurants, bars or gyms. Additionally, the use of public transport will only be allowed after their first 14 days in Japan have elapsed.
Reporters can only conduct interviews in the dedicated mixed zone of the Olympic and Paralympic Village Plaza, and they must be no longer than 90 seconds in duration. These locations require temperature checks on entry and physical distancing rules must be followed at all times.
Eurosport is another major Olympics broadcaster that will be navigating Tokyo 2020 broadcasting rules. The Discovery-owned broadcaster will have around 1,000 people involved in its Games coverage, which will serve not only the UK but also some 50 markets across Europe.
Eurosport's staff will be split between Tokyo and two remote production hubs in London and Paris. Each of Eurosport's broadcasting markets will also have its own home-based teams, who will draw off the content flow that originates in Tokyo and comes through London and Paris.
Covid has "escalated the value" of remote production, says Eurosport senior vice-president of production and content Scott Young. "It's the future of broadcasting. We don't see a need to fly vast amounts of people and kit around the world when we can use technology. We can then put most of that budget back on screen to create better content for viewers and fans."
HOW AND WHERE TO WATCH THE GAMES
Time zones are one of the big challenges for UK broadcasters covering the Olympics. Japan is eight hours ahead of the UK, so much of the action will take place while UK viewers are still in bed.
The BBC's live coverage, for example, will usually begin around midnight and will wrap at 3pm. It will then offer a catch-up of the day's events from 3pm until 6pm. Highlights will air from 7.30pm to 9pm.
The BBC is restricted to two live outputs at any one time – one on BBC1 and one via the Red Button – rather than the multiple streams it offered for London 2012 and Rio 2016. Instead, Eurosport parent Discovery has secured the UK rights to show live coverage, which will be made available on Eurosport 1 and 2, and via Eurosport Player and Discovery+.
Meanwhile, Channel 4 has exclusive rights to the Paralympic Games in the UK and will show 1,200 hours of coverage across all platforms. There will be 200 hours of coverage on C4 and More 4, and 16 streams on the C4 Paralympics microsite. Every sport that is covered live by OBS will be available to watch and catch-up coverage will be available on All 4.
The Olympics takes place 23 July to 8 August, with the Paralympics following from 24 August to 5 September.
ENVIRONMENTAL BENEFITS
Chakraborty stresses that remote production is also a far more environmentally friendly way of covering the Olympics. "People have been relying on remote production for the past 18 months out of necessity. But so much of it will now be the norm for the industry going forward."
Whisper, which is producing Channel 4's Paralympics coverage, is basing its remote production operations at Timeline in Ealing, where it will take in the OBS feed from Tokyo. Channel 4 is also planning a studio-based daily breakfast show from Leeds, as well as a presentation from Tokyo, and will broadcast The Last Leg from a London studio.
Whisper executive producer Matt Roberts says that ordinarily, the company might expect to have had 250 people working on Games coverage from Tokyo. Instead, 60-70 of the Whisper team will be based in Tokyo and 140-150 will be in the UK.
"We're still trying to retain as many Tokyo elements as we can," say Roberts, adding that Whisper has presentation positions in the Olympic stadium as well as the swimming and cycling venues.
Broadcasters are also turning to virtual studio technology to enliven their coverage of the Games. Instead of presenting the action from the host city, as it usually does, the BBC will anchor its coverage from a virtual studio set at Dock 10.
Using gaming technology, the studio will appear to viewers to be based inside what Chakraborty calls an open-sided pagoda on top of a Tokyo tower block building. "If it comes off, it will look really spectacular," he says.
The virtual studio has multiple presentation positions, both upstairs and downstairs, as well as daytime and night-time settings. "It looks so much better than those original VR studios from 20-30 years ago," says Chakraborty.
Eurosport, meanwhile, will be making use of its virtual studio, the Cube. Harnessing immersive technology, Eurosport can 'teleport' guests and athletes into the Cube. Each market can connect with the Cube separately – so, for example, a Swedish athlete could be interviewed from Tokyo and appear as if they are in front of a host in a Swedish studio. "It's a unique bit of kit. The innovation to do that is quite mind- boggling," says Young.
The Cube is just one example of how broadcasters are attempting to link viewers with athletes during a socially distanced Games.
Channel 4 head of sport Pete Andrews notes that British fans will be unable to travel to the Games, and neither will the friends and families of athletes. That will create big challenges for broadcasters looking to convey the emotion and excitement of British victories at the Games to viewers back home.
But Andrews thinks there's an opportunity to join up fans, as well as athletes' families and friends, in the UK and make them part of C4's Paralympics coverage – celebrating victories with the viewers. "There's a real chance to get a lot of the atmosphere of the UK into our programming," he says.
HOME SUPPORT
The fact that so much of the production will be based in the UK could prove an advantage, according to Andrews. "Sometimes when you're at a major Games abroad, it's difficult to interpret the feeling about it in the UK," he says. "You can get carried away with something that's very big over there, but everyone at home isn't really talking about it."
Adding to the complications of producing Games coverage, athletes have to return home within two days of completing their events. So they won't be on hand much in Tokyo to speak with broadcasters, although they may be more available on their return to the UK.
Leading up to the Games, pre-filming with athletes has also been a challenge, says Whisper series producer Andy Stevenson, who acts as a contact with the British Paralympic Association, the athletes and their agents. Covid has disrupted the athletes' training schedules, with training camps and competitions added to their calendar often at late notice. "It does mean we are having to be a bit more spontaneous and flexible about filming," says Stevenson.
Once the Games begin, though, it is hoped that all the challenges and question marks about Tokyo 2020 will melt away.
"When the opening ceremony rolls around on 23 July, it'll be a greater celebration than just the start of the Olympic Games," says Young. "For me, it's a pivotal moment for when we can start to see the light at the end of the [Covid] tunnel."