Andrew O'Neil, head of sports (EMEA and APAC) at Vizrt, explains how broadcasters should approach the younger generation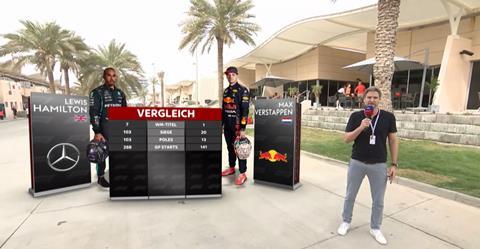 When we talk about new trends in media and tech, we often talk about emerging technologies like AI or the cloud, with an interest in how the opportunities it presents can engage viewers. But what if the habits of viewers have changed?
A new study that polled thousands of consumers in the US and UK found significant differences between how younger and older generations consume media, and in particular, how they consume sports. For instance, research shows Gen Zers prefer watching live sport on the go, rather than at home or in a bar – a dramatic difference from previous generations.
As the modern media looks to appeal to an emerging younger audience, this shift in behavior can be seen as an obstacle. But such differences speak to something larger than a necessity to adapt, it provides an opportunity to innovate.
New possibilities in how stories are told
For broadcasters and other media, innovation doesn't always have to mean in the technical sense. While keeping up with the latest technology and looking for ways to produce more content is essential to stay ahead of competition, using tech that already exists to tell stories differently is key to standing out – and to attracting eyeballs.
The viewing habits of the next generation of viewers can provide some direction on how to do that. For instance, the same study revealed that Gen Z prefers to watch sports highlights on social media 23% more than other demographics.
Love the player, love the game
Personal stories appeal to young viewers. It has been reported that young sports fans are more invested in supporting a player rather than a specific club, and investing in tools that document the progress of players is an effective way to give context to their journey.
Virat Kohli's stardom was a thing to see in the Cricket World Cup. Even with his dismissal, he still delivered on India's four-wicket win over New Zealand, with an audience of 43 million people (about twice the population of New York) in India – nine million more than Messi and Mbappé's World Cup Final viewership in the region.
India's superb form in the ICC Cricket World Cup is concurrently celebrated with Kohli's personal achievements, like his latest century against South Africa where he hit a record equaling 49th ODI hundred. As much as there was cheer for the team winning, there was recognition of the star player hitting a significant milestone.
Another great example is the Lionesses' fantastic performance this year, where personal stories were shared in the media that celebrated life beyond the field. From forward Lauren James being cheered on by her old school, to forward Alessia Russo being nominated for a hometown award, fans learned more about the people they cheered on. The stories then became about much more than the game itself – it was about witnessing historical talent and achievement.
Understanding why human stories are appealing can inform how to use the tech to your advantage. Knowing that a win bears significance beyond the match inspires content beyond the field: from the player's childhood, to their 'firsts', to heartwarming moments with family, all of it gathers interest and gets shared further.
Make content convenient and accessible
The same viewer engagement survey also revealed that 80% of those between the ages of 18 and 26 typically watch sports from their mobile phones while out and about – with 74% getting most of their sports content from social media.
In other words, the viewing experience is online, digital, and on-the-go. But adapting to serve online audiences goes beyond making the content fit the phone, it also has to get them interested.
This is what analysis tools are for, and it does optimize engagement, as 77% of younger viewers consider analysis created with AR graphics, virtual studios, and data as essential to their viewing experience.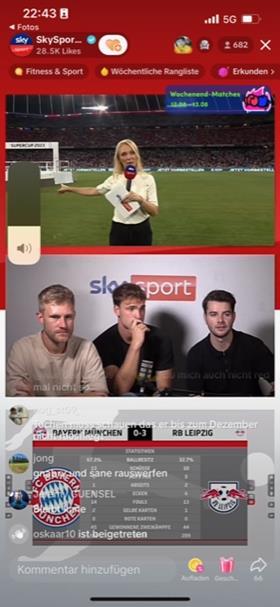 In fact, Sky Sports Germany took a bold step and fully streamed its first multi-screened vertical football match on TikTok. To celebrate the Super Cup match, Sky Sports Germany created 'Watch Parties' on the app, where viewers could watch multiple sources and graphics simultaneously including exclusive camera cuts, performance history, and match analytics.
But in-depth analysis is never simple: this is where graphics and virtual elements can color in the lines and illustrate the point. In fact, two thirds of the young people polled said they engage more in sports commentary when virtual sets are used. Combining the analysis with entertaining visuals is a step forward in retaining young people's attention.
For Gen Z, time isn't of the essence…
…But high quality, quick and snappy content is. Younger audiences are interested in the highlights, which means social media presents another fantastic way to grab and retain interest but counters many sports broadcasters core interests. Rather than using social media as a broadcasting tool, it needs to be thought of as an engagement tool.
So, in addition to broadcasting the match, prepare to look out for special moments – beautiful goals, near misses, players interacting, or even funny moments in the crowd – and create short snippet videos, include analysis and overlay of virtual graphics, use influencers in addition to commentators for alternative views and opinions.
Several of our customers have done this and saw engagement increase by over 200%. This is the type of content young people engage with, and capturing in high quality a moment that will be replayed, analyzed, and talked about. That is the key to expanding your audience.
Plus, the excitement a special moment generates is an effective way to spark interest… and turn scrollers into dedicated fans of your content.
Old media isn't dead, it just needs to adapt
The fear of traditional forms of media dying is just a myth – the same study found that TV still dominates live sports, with 76% of respondents preferring the big screen experience. But, by finding out the diverse ways people enjoy sports content today, broadcasters can find new ways to reach them.
The right technology to do that must be simple and adaptable, and understanding how your audience consumes content is the clearest indicator of where to go – but how to do it is up to you.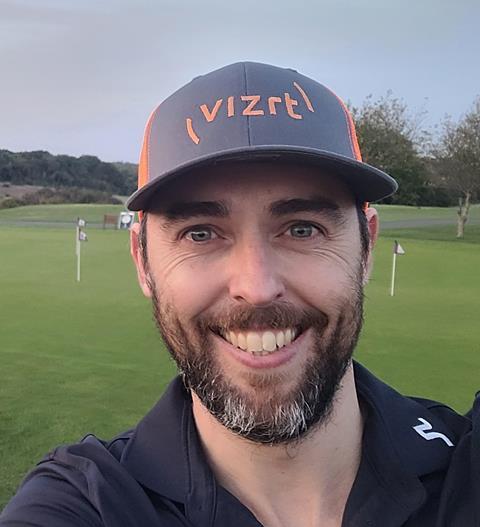 Andrew O'Neil is head of sports (EMEA and APAC) at Vizrt.