'If Channel 4 had not rescued The Deal, it is almost certain The Crown would not have existed'
Andy Harries is chief executive of Left Bank Pictures
Where would I be without Channel 4? I am old enough to remember its launch and lucky enough to have had my career rescued by it.
At one of my lowest points in my mid-20s, I landed my first job as a director on an eight-part doc series called Africa, from a long-forgotten production firm called Mitchell Beazley.
I had been kicked out of Granada in Manchester when my erratic career as a researcher and presenter on shows like World In Action and Disappearing World had come to a sudden end after I "failed" my third producer's board in a row.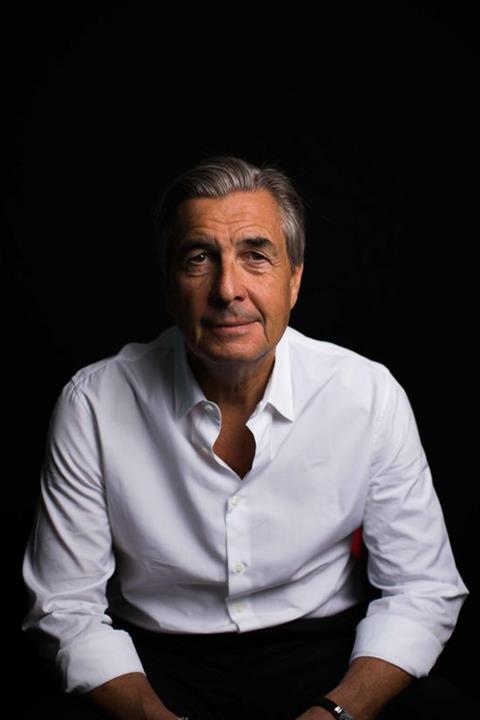 I was told by the head of local programmes that I had no future in TV. Devastated but determined, I headed south to join a bunch of ex-BBC producers in a makeshift outfit hastily set up to "cash in" on the new production gold rush. The result was 1984's Africa, which won an Emmy.
Twenty years later, after I had returned to Granada as head of drama and comedy (odd turnaround, isn't it) C4 was to play another key role in my career by commissioning 2003 film The Deal. This was Peter Morgan's brilliant breakthrough, dramatising the battle between Tony Blair and Gordon Brown for the top job within New Labour. It was beautifully realised by Stephen Frears and a huge hit – but The Deal was very nearly not made.
The drama was originally commissioned by ITV, but days before pre-production started, drama boss Nick Elliott called me urgently to say that the broadcaster was cancelling it. ITV's boss Charles Allen had suddenly become aware of its content and, according to Nick, feared the wrath of the Labour hierarchy if they didn't like it.
"If Channel 4 had not rescued The Deal, it is almost certain The Crown would not have existed"
I knew Allen would never dare publicly criticise a commission from another broadcaster, so I called Tessa Ross at C4. Boldly and brilliantly, she stepped in immediately, and we were back in business.
Stay with me here. The Deal led directly to the same team making The Queen, and then to Peter writing The Audience. All these shows laid the groundwork for The Crown. If C4 had not rescued The Deal, it is almost certain The Crown would not have existed.
Great television – like great football – is about investment and having faith in talent. Academies are crucial to the success of global clubs like Manchester United and Manchester City, and the same goes for our business. C4 is the academy of British TV. It is vital for new ideas, new companies and new people. It's a unique British creation whose structure and remit is as vital today as it was nearly 40 years ago.
I would never have launched Left Bank without admiring the success of Jimmy [Mulville] and Denise [O'Donoghue] at Hat Trick or George [Faber] and Charlie [Pattinson] at Company, whose early work was all due to the opportunities at C4. It's a textbook example of enterprise working brilliantly.
How ironic that Mrs Thatcher's political heirs in the Tory party seem so intent on destroying it. Its scandalous, sad and shameful.

Broadcast's Not 4 Sale anti-privatisation campaign has attracted signatories from 160 indie bosses, along with a clutch of industry-wide organisations.
If you would like to join email not4sale@broadcastnow.co.uk indicating whether you are joining in a personal capacity or signing up your business, to enable Broadcast to highlight each area when publishing the results.
Indie sector speaks up to save Channel 4
1

2

3

Currently reading

Andy Harries, Left Bank Pictures

4

5

6