'When you pitch to C4, it's always: what's novel about this? What different experiences and perspectives are we going to see?'
Neil Crombie is creative director of Swan Films
T wo weeks before the first lockdown, I pitched a rig show, on the phone, to Channel 4's commissioning editor for arts, Shaminder Nahal. We'd never made a rig show for C4 before, and the precinct we wanted to rig wasn't a trauma unit or a cop station, but a tranquil pottery studio in north London.
Grayson and Philippa Perry were going to make some art, and encourage the rest of Britain to have a go and send in their artwork. Hopefully, some celebrities would join in too. We'd have an exhibition at the end, and together we'd all try to muddle through the pandemic as best we could.
Oh, and if C4 was going to commission the show, it would have to do it next week so we could get the rig in before lockdown happened.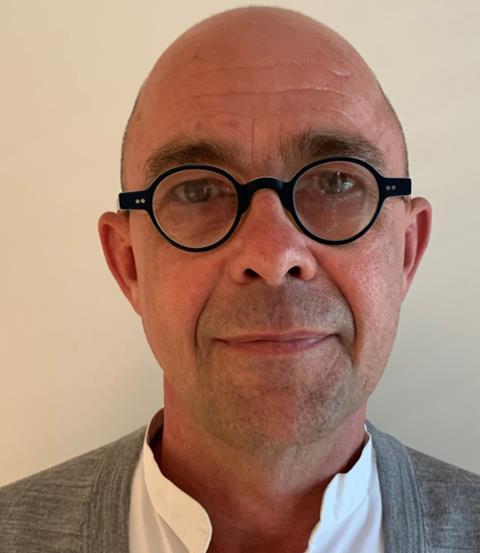 Two series and a successful exhibition at Manchester Art Gallery later, I doubt whether any other broadcaster would have bought into Grayson's Art Club, or got it on air in time.
It was risky, untested and quite likely to prove undeliverable in the circumstances. It proposed a radically alternative and democratic view of what an arts programme should be – believing that everybody's art-making has value, and that it can sometimes tell us a powerful story about life today. It was immediate and relevant, right here, right now. That's what makes it a C4 show.
I doubt there's anyone in the industry who hasn't been inspired by C4 shows to be bolder, bigger, brasher, better. For me, it's Queer As Folk and It's A Sin; Friday nights in with Eurotrash and The Word; 24 Hours In Police Custody and Gogglebox; Shameless and This Is England; Brass Eye, Peep Show, The Undateables and Fresh Meat.
"When you pitch to C4, it's always: what's novel about this? What different experiences and perspectives are we going to see?"
How many of those would have been commissioned by another broadcaster? Would the efficient algorithms of the global content providers have picked such quirky and very British projects?
I don't know, but I do know that the conversations are different when you pitch to C4. It's always: what's new, what's now, what's novel about this? What is it telling us about the world we live in that we haven't heard already? What different experiences and perspectives are we going to see?
Channel 4 can be noisy, argumentative and confrontational. It's hugely diverse and frequently vulgar, full of people who you don't agree with and whose lifestyles you might deplore. But so is modern Britain.
By some strange accident of history, an unlikely combination of Reithian remit and Thatcherite economics, the UK got C4. It's been holding a mirror up to us ever since – sometimes provocatively, sometimes hilariously, sometimes fearlessly. We don't always have to like what we see there, but we're all the richer for C4's mission: not just to keep us watching, but to show us who we are.
So I'm backing the campaign to stop the privatisation of C4. Strange as it may sound, I think it's the patriotic thing to do.

Broadcast's Not 4 Sale anti-privatisation campaign has attracted signatories from 160 indie bosses, along with a clutch of industry-wide organisations.
If you would like to join email not4sale@broadcastnow.co.uk indicating whether you are joining in a personal capacity or signing up your business, to enable Broadcast to highlight each area when publishing the results.
Indie sector speaks up to save Channel 4
1

2

3

4

5

6

Currently reading

Neil Crombie, Swan Films