The negotiating period will now shape the broadcaster's future
By the end of the year, the government wants to agree with Channel 4 the parameters for how the broadcaster will increase its commitment to the nations and regions.
That means a period of significant negotiation over the next few months to ensure incoming chief executive Alex Mahon gets the Christmas present she wants, rather than a festive furore.
A crucial issue is whether C4 should have a single hub of scale that could build a transformative TV community in a specific region, or whether it should create a network of smaller offices that spread its staff around the country, impacting more regions but less significantly.
"It will be interesting to see whether further soundings are taken from the industry now the plans are taking shape"
There are arguments for both, but early feedback from the production sector seems to favour the latter in terms of generating more returning series from a wider range of locations.
It will be interesting to see whether further soundings are taken from the industry now the plans are taking shape.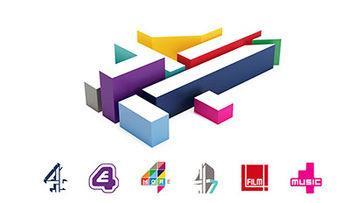 It is hard not to conclude that the 'overwhelming' support for moving C4 claimed by the DCMS was based more on optimistic cities around the UK than a consensus within the industry itself. For neither the BBC, ITV nor Sky to formally express a view shows where the issue ranks on their list of priorities.
Whichever route is chosen, the new structure must be made personality-proof. Commissioners are only ever as effective as their ability to get shows on air, and if there are just a small number based in a range of different locations, they could quickly feel isolated or impotent if the right structure and culture is not established.
Ringfencing devolved money to be spent semi-autonomously could be a way of reinforcing the new structure – which sounds a lot closer to the kind of quota-led approach that the broadcaster has been pushing since the beginning.
In the meantime, Ofcom is about to kick off a review of what constitutes a genuinely regional production.
Not too many in the industry are aware that it will seek to address the perennial criticism of brass-plating, and to ensure that nations and regions (N&R) programming follows both the letter and the spirit of the rules.
That means programmes being made by people who live and work locally, rather than travelling from London, and shows that truly represent their local area.
This project will feed into the BBC's service licences but will apply to N&R quotas for C4 and all the public service broadcasters.
Stricter rules on this issue could make a significant difference, especially alongside the C4 relocation.
Chris Curtis is the editor of Broadcast