Storytellers from different backgrounds are key to creating authenticity, says Alex Lamb
In drama casting, diversity is one of the current buzzwords. However, diversity needs to go hand in hand with representation for the TV drama landscape to truly reflect the British television audience.
Ackley Bridge is the story of a small Yorkshire mill town with both a working class white and a Pakistani population. These two groups live cheek by jowl but barely interact until a new academy with the ambition of a 50/50 mix is formed.
Ackley Bridge's specific setting and story means representing these two groups of people is at the heart of the series and our casting process had to acknowledge this.
When producing the series, lead director Penny Woolcock and I wanted to make it feel part of the community we were filming in: Halifax. Too often had I heard stories of new series landing in areas unfamiliar with TV production, not interacting with the locals and leaving with a bad feeling.
To put a diverse school on screen, we needed connections in the community just to have the required number of teenage supporting artists.
"It became obvious that local acting talent would benefit the series and create authenticity"
But by embracing Halifax and its environs, our storytelling was enriched. Outreach work meant we fostered local pride in our series and we were able to really listen to the community and use stories and language from that world to augment our narratives.
And then, as Ackley Bridge grew in its specificity, it became obvious that local acting talent would benefit the series and create authenticity.
We found actors who came from, or understood, that world. A combination of traditional and street casting and taking some punts brought Ackley Bridge the diverse and talented cast it has today. However, without the specific nature of its story, perhaps the cast wouldn't be so diverse.
Effecting real change in TV has to start with programme-makers and commissioners.
Finding diverse storytellers from a plurality of backgrounds and experiences (Ackley Bridge is created by Ayub Khan-Din, Malcolm Campbell and Kevin Erlis, all with working class roots) is the only way diversity and, more importantly, representation of communities whose songs are yet to be sung – or heard – can happen.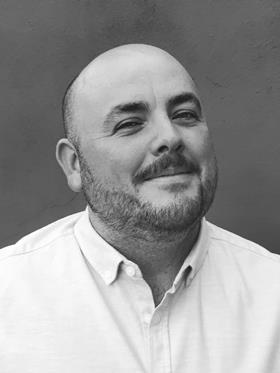 Alex Lamb is the producer of Channel 4's Ackley Bridge