Working with big brands provided new challenges and rewards, according to series producer Genna Gibson
Production company Label1
Commissioners Madonna Benjamin & Nick Mirsky
Length 6 x 60 minutes
TX 10pm, Thursdays from 15 February, Channel 4
Executive producers Simon Dickson; Lorraine Charker-Phillips
Senior producer/director Ian Osprey; , Joe John, Tara Nolan, Jen Kerrison, Tim Lawton; Sho Bhatia
Series producers Genna Gibson; Anshu Ahuja
Access producers Faye McCarthy; Charlie Brades-Price
Nail biting, knee-shaking and uncomfortable sweats – the afflictions of a job interview are experienced by almost all of us at some point in our lives. By its very nature, it provides fascinating subject matter for a fixed-rig documentary series.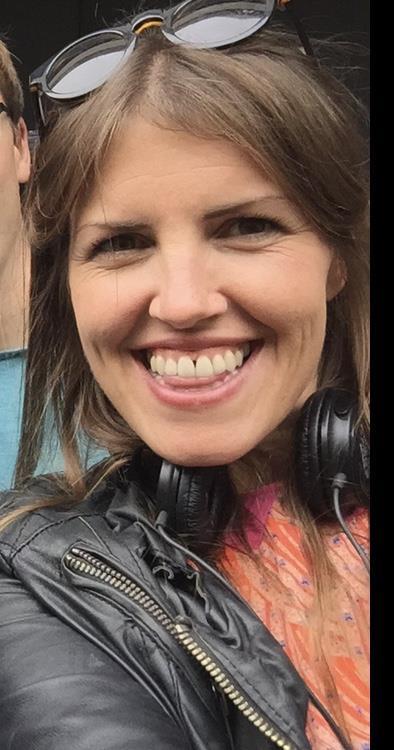 On screen, The Job Interview looks like a pretty straightforward format, but given the complexities of recruitment, it is far from it.
Every job featured on the show is a genuine vacancy in a real company and the beginning of a new work journey for the winning candidate. Each candidate has agreed to have their interview filmed for Channel 4.
Series one was ambitious because it was the first time a fact-ent TV format relied so heavily on small businesses, an independent recruiter and job seekers for the content of the series.
We weren't sure what we would get, and if what we did get would translate into revealing, entertaining TV. It was risky but thrilling to be working on something completely new.
But for series two, C4 wanted to raise the bar.
Rather than focus on small businesses, they wanted well-known brands, to make the series more accessible to viewers. What is a job interview for the RAC or Aston Martin like? What does Virgin Trains look for when recruiting? Would we be able to secure access and find out?
Normally, with a returning series you can expect some changes: to the set, or music or small format tweaks. But trying to gain access and then working with at least 12 big brands simultaneously was a complete game changer and presented a tough challenge for me and my fellow producer Anshu Ahuja.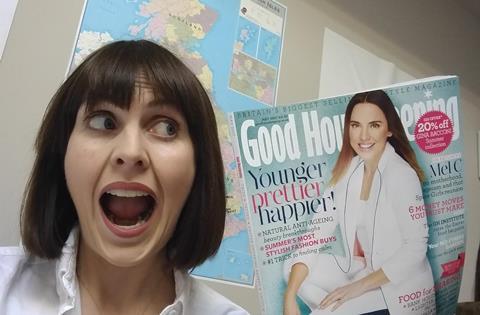 Access producers are few and far between, but we were very fortunate to work with two of the best: Faye McCarthy and Charlie Brades-Price. Faye and Charlie both have excellent interpersonal skills and exude reliability, instilling confidence in the brands we were approaching - and in our initial outreach we contacted hundreds of companies.
Navigating different corporate cultures, dealing with layers of personnel and gaining their trust in a short period of time, required delicate handling.
Many high-profile firms are contacted weekly by eager production companies looking to gain access for a fly-on-the-wall doc, so it takes a great deal of tenacity to arrange meetings with key decision-makers.
In many cases, six or seven people needed to be on board at the same time, from marketing directors to the head of human resources.
After a series of lengthy meetings in boardrooms up and down the UK, we managed to secure Virgin Trains, Hilton Hotels, The Good Housekeeping Institute, Aston Martin, Champneys, the RAC and more.
The brands responded to the feelgood nature and authenticity of the series and were keen to demystify their recruitment process. Furthermore, they would be giving someone a life-changing opportunity in the form of a new job.
Retaining the intimacy and warmth of series one with these corporations was also a consideration. The recruitment procedures in bigger companies vary enormously.
At RAC, for example, all applicants have to pass an engineering test. How could we work around that while retaining the consistency and identity of the series? It required detailed negotiation: the meeting of the corporate and TV world.
For this, we relied heavily on our senior producer/director Ian Osprey who had worked on series 1 and so understood the subtleties involved.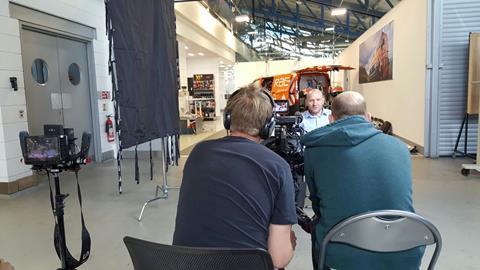 That we managed to get over the finish line with so many brands in record time is a testament to each and every member of The Job Interview team and Label 1's reputation as makers of quality factual programming.
The genuinely life-changing impact of a new job is what gives the series its heart.
We all root for 37-year-old Jagat, who had been unemployed for several years but is hoping to follow in his father's footsteps on the railways, and 26-year-old Zahra, whose moving story of how she emigrated to Britain from Iran in search of a better life.
It's equally exciting when – months later – brands are thrilled with the appointments they have made.
Job interviews are tough and exposing and we wouldn't have been able to make the series without the trust and openness of the brave job seekers. We hope we have managed to build on the format in series two and appreciate Channel 4's support of the show as it evolves