Opportunity is there for producers to tap into growing demand
There's a quiet revolution going on in Bristol as BBC Studios' Natural History Unit (NHU) and a clutch of increasingly influential indies work hard to turn Britain's expertise in natural history programming into an even greater global force.
The West Country has long been a hotbed of animal magic, but the commercialisation of BBC Studios and the significant commissions for the likes of Plimsoll Productions, Offspring Films and Icon Films have given the city, and by proxy the genre, a remarkable new momentum.
"The breadth and star quality of NHU's projects for traditional and new players is evidence of how sexy natural history has become"
The NHU has quickly managed to win direct business from new players such as Quibi and Apple alongside more traditional co-pro customers such as Nat Geo, BBC America and Discovery, and the breadth and star quality of its projects is evidence of how sexy natural history has become.
James Cameron will exec produce Mission OceanX (w/t) for Nat Geo, while Jon Favreau, who is behind the rebooted The Lion King movie, will direct Prehistoric Planet for Apple. For years people have talked of big-screen talent crossing over into TV drama – now it is heading to natural history too.
Those moves are being fuelled by more buyers emerging and more money being thrown around.
The likes of Netflix, Discovery's forthcoming streaming service and Love Nature are all demonstrating significant appetite for the genre, and another Bristol indie, Icon Films, won an order earlier this year for an 8K project exploring Africa's Okavango Delta oasis from Japanese broadcaster NHK.
This kind of commission is particularly exciting. The NHU has always been at the vanguard of natural history and its name has become shorthand for programming excellence. It is no surprise that companies with deep pockets and vast ambitions are queuing up to work with it.
But the indie sector is in the game in a big way too, and for Plimsoll and Offspring to win commissions from Apple (Tiny World and Earth At Night respectively) is significant. James Honeyborne's Freeborne Media struck a multi-year output deal with Netflix at the start of the year and the appetite for blue-chip programming seems greater than ever before.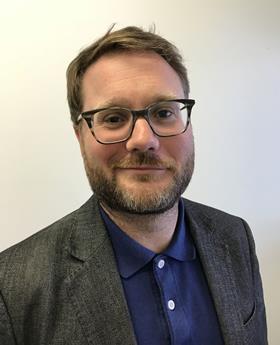 Given all that, it's hardly surprising that Sky has chosen to invest in True to Nature and it will be interesting to see whether the likes of All3Media or Endemol Shine attempt to muscle in on the sector through company launches or acquisitions.
Lengthy projects and limited buyers always tended to make the genre the preserve of a few key suppliers in the past. But which major production entity wouldn't now want to have a stake in the natural history boom?
Chris Curtis is the editor in chief of Broadcast