Huge business loan package doesn't directly address freelancer concern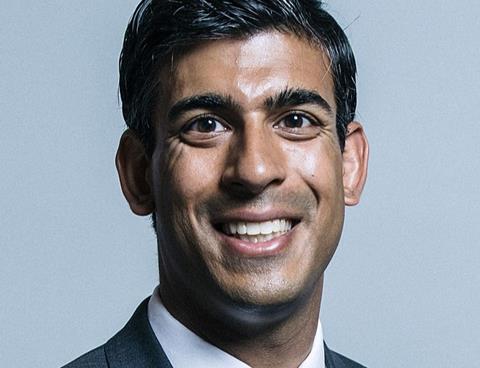 Chancellor Rishi Sunak has promised an "unprecedented" package of £330bn worth of loans for businesses, but failed to offer up significant help for freelancers.
Sunak stood beside Boris Johnson in today's second daily coronavirus conference, pledging to do "whatever it takes to keep companies solvent".
In a move which he described as "only the first step", the new chancellor promised £330bn worth of loans to help businesses survive as the pandemic causes nationwide lockdown, along with measures worth £20bn to help protect companies and households.
Cash grants worth £25,000 will be made to companies to help them get through the period of turbulence.
A scrap on business rates in 2020 will not apply to the TV and film sector, however.
Freelancer questions unanswered
The measures are extensive but Sunak's move didn't directly address the major concerns of the TV sector, including the protection of freelancers.
Bectu head Philippa Childs said measures relating to mortgage payments would help but "there was no specific mention of freelancers and it is hugely unclear how the measures will benefit them".
Almost all the 5,600 respondents to Bectu's latest freelancer survey said the government has failed to address their concerns.
Prior to Sunak's conference, indie trade body Pact issued a lengthy to-do list to the government including the suspension of tax payments for small business and a delay of the controversial IR35 tax roll-out to the private sector.
Pact also fought the corner of publicly-owned broadcasters the BBC and Channel 4 by calling for a relaxation of borrowing limits to help them support programming budgets.
Pact's government to-do list
Suspend HMRC liabilities for VAT, PAYE, NI and apply corporation tax to all small businesses
A business rates holiday for "as long as necessary" for SMEs
Freeze personal credit interest statements and simplified access to unemployment benefits
A further delay to the controversial IR35 tax rules, which will result in more freelancers having to pay out NI contributions
An increase in borrowing limits for broadcasters to support programming budgets for when the current production hiatus comes to an end
"This is an unprecedented crisis and to ensure that the UK industry can recover and continue to be one of the world's most successful audiovisual sectors, the UK Government should do all that it can to help," said a Pact statement.