Mega-producer will have epic scale but must focus on creativity
There has been a a sense of unfinished business about Banijay's pursuit of Endemol Shine Group (ESG), which has finally been realised after more than 18 months.
Of all the potential buyers, Banijay was the one that refused to let the deal go. It was the final bidder in the mix late last year, before ESG's owners formally pulled the sale process in November. Yet three months later, Broadcast revealed it had quietly resumed takeover talks – and was increasingly confident it could secure a deal.
The fact that a further eight months has elapsed demonstrates the complexity of an acquisition of this scale, but also the unrelenting determination upon which this transaction has been based.
Throughout that whole period, sources indicated that Banijay's desire to do a deal had never really gone away, suggesting it was driven both by strategy – attractive UK assets and a sizeable scripted operation – and personal desire.
"For ESG, the deal will signal a new beginning. It will mean uncertainty, as mergers always do, but at least the business will finally find a home where it is truly wanted"
The careers of Banijay's two leading execs are intertwined with Endemol: chief executive Marco Bassetti is a former Endemol Italy boss who rose to become president of the wider group until a debt restructuring process in 2012; founder Stéphane Courbit reportedly tried to buy out Endemol in its entirety in 2006, when he was chief executive of Endemol France.
For ESG, the deal signals a new beginning. It will mean uncertainty, as mergers always do, but at least the business will finally find a home where it is truly wanted.
The super-indie's ownership was previously split between 21st Century Fox and the rather distant Apollo Global Management (alongside Core Media Group) before the former's half share was passed to Disney.
In truth, ESG was almost an afterthought in Disney's £39bn mega-deal to buy Fox, which was more about superhero IP than one of the UK's pre-eminent production groups. The challenge now will be to make the combined entity work.
Endemol Shine Group is a hugely cash-generative business, with great indie labels and some truly significant global IP. But putting Endemol and Shine together in the first place felt a bit like a marriage of convenience.
And despite growing global EBITDA in both of the past two years, the business never really convinced the UK market it was more than the sum of its parts.
The new company will have even greater scale, which has been the driving force of production sector mergers for many years now.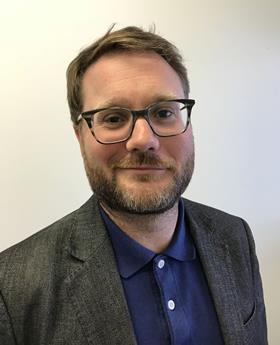 It will be well placed to wring maximum value from its vast existing catalogue, but needs to be set up to give it the best chance of punching its considerable weight in terms of creativity. A fresh start should place the emphasis on creating new IP.
Chris Curtis is the editor in chief of Broadcast