Richard Tulk-Hart predicts SVoDs will start to seek out less expensive shows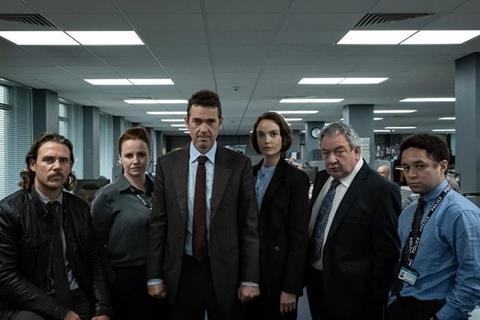 Netflix's recent financial travails offer an "huge advantage" to mid-range drama producers as big spending SVoDs re-evaluate their content budgets, according to Buccaneer Media co-chief Richard Tulk-Hart.
Speaking at the inaugural Tellycast Content Funding Festival, Tulk-Hart said unchecked investment in content from the streaming giants could be coming to an end after Netflix revealed it had suffered a net decline in subs for the first time in a decade.
"There's a level of uncertainty at the moment, people are going to think about a lot more carefully about what they spend and on what," Tulk-Hart said. "There's bound to be a huge advantage to UK and European producers particularly who are able to make shows for £2m-an-episode shows that look fantastic.
"Budgets are going to change. There isn't as much to spend on those shows and some of these smaller shows are doing fantastic numbers for Netflix and Amazon."
European ties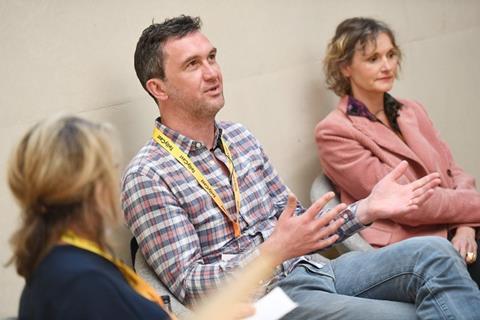 Buccaneer is responsible for BritBox drama Crime for BritBox (recommissioned for forthcoming streamer ITVX), Acorn TV's renewed Whitstable Pearl and is also prepping a Leonard Cohen drama for Norway's NRK.
Tulk-Hart said the Cineflix Media-backed indie, added that domestic broadcasters should "step up" and collaborate with their peers around Europe.
"If broadcasters want to play in the world of co-productions of high-end scripted shows, they have to follow up with that conviction," he said. "You can't just say: 'oh the SVoDs are coming, [let's retrench].
"There's a way for major territories to pull together [and invest] £3m-per-episode on a show.
"European broadcasters have had to come together and though it is quite fraught, it's been driven by necessity. The people in positions of power at broadcasters [increasingly] understand that."
His views were echoed by Drive co-founder Lilla Hurst, who said the UK's fixation with the US limits the co-production possibilities with its nearest neighbours.
"UK broadcasters are really excited about making friends with North America and have little time for anyone else. That has to change," she said.