Fears grow around returning to work in poorly-ventilated, 'windowless cupboards'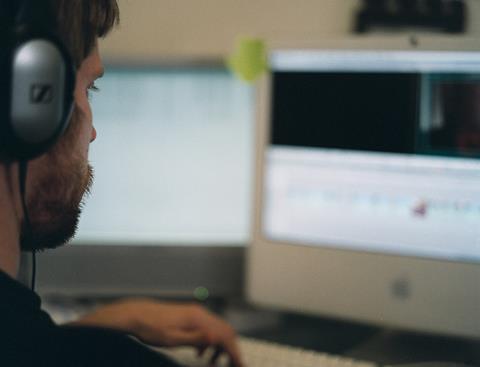 Fears are growing over how Covid-secure edit suites are, as staff return to work amid the easing of restrictions.
Chief executive of the UK Screen Alliance Neil Hatton has urged businesses to follow its guidelines post-lockdown as concerns emerge around ensuring workplaces are adequately ventilated.
He said that most windowless edit suites have air conditioning units which circulate rather than bringing in fresh air from outdoors, increasing the risk of infection.
"If editors feel the ventilation is not up to standard then they need to stand up and say something," Hatton said.
He added that ensuring suites are suitably ventilated is a necessary expense. "It is a safety point - it has to be done."
In its safe working guidelines, the UK Screen Alliance said companies should review their understanding of the operation of their ventilation systems. He also recommended buying an indoor air quality metre to measure the air and then act accordingly.
Documentary editor, Sheryl Sandler, whose credits include 999: What's Your Emergency and My Long Lost Family, is particularly nervous about returning to work in production companies' in-house edit suites.
In a post on the Talent Manager, which generated 2,500 'likes', she wrote: "For years editors and directors /EPs have often had to work in windowless, airless 'cupboards'. Many coughs, colds and flu have begun in these environments. The ventilation problem is at its worst in production companies own in-house edits, though a few facility houses also have windowless edit suites.
"The one certainty of Covid is that badly ventilated spaces pose the greatest risk."
She estimates that 50% of edit suites do not contain air conditioning units that are fit-for-purpose.
Sandler told Broadcast that production companies must check their facilities to ensure they have adequate ventilation before fully reopening.
"I want ventilation to be viewed in the same way as fire safety," she said. "It is not sufficient to just have air conditioning."
Post-production supervisor Paula Crickard called on producers to limit the number of individuals working in edit suites together.
"At this time, it's not acceptable to have the director or producer to come into the edit suite - especially when there are options for them to work remotely," she said.
Crickard suggested that the industry has not taken post-production Covid guidelines as seriously as production guidelines and claimed that editors' safety is being "overlooked".
She said that while companies failing to follow Covid guidelines while in production may not qualify for insurance, the same obligations have not been extended to post-production.