Jane Root indie charts the world of lifestyle magazine Atlas Obscura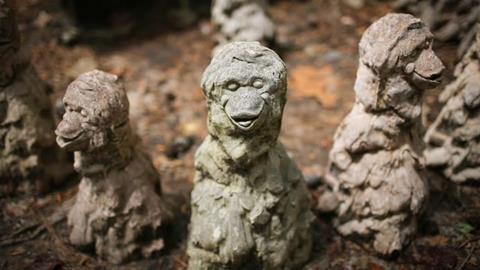 Jane Root's Nutopia is teaming up with Brad Pitt-founded Plan B Entertainment and digital media firm Atlas Obscura to produce a docu-series about the latter's impact on society.
The series, which takes the same name as the company headed by US journalist David Plotz, will draw from Atlas Obscura magazine's goal of uncovering the intriguing stories about people, food and culture from unusual places around the world.
Founded by author Joshua Foer and documentary maker Dylan Thuras in 2009, Atlas Obscura has gone on to create a New York Times bestselling book that has been translated into 17 languages.
The documentary will be the first time that Nutopia and Plan B have collaborated on a project together.
Nutopia's National Geographic planet series One Strange Rock, co-produced with US movie director Darren Aronofsky's company Protozoa Pictures, was recently greenlit for a second season.
Nutopia is also producing A+E Networks-owned History Channel's eight-part Jesus: His Life, a retelling of the Christian figure from the perspective of different pivotal biblical figures such as John the Baptist, Mary Magdalene and Pontius Pilate.
Root will exec produce Atlas Oscura alongside Foer and Plotz, and Plan B. This project is represented by Alan Braun at CAA.
"We believe we can show people a different way of looking at the world," said Foer. "This show will inspire curiosity and wonder about the incredible, and sometimes strange, world we all inhabit."
Commenting on the project, Root said her team was "beyond excited" to work with Plan B and Atlas Obscura.
"We focus on developing projects that will bring high-quality, out-of-this-world content to viewers, and we look forward to what this new series has in store for our audiences," she added.