"Bad Teen is not just a dance show, but a way to explore the hopes and dreams of young people"
BAD TEEN TO BALLROOM QUEEN
Distributor Passion Distribution
Producer Firecracker Films
Length 6 x 60 minutes
Broadcaster 5 Star (UK)
Bad Teen To Ballroom Queen needs little explanation, given it's brilliantly descriptive title.
The fact-ent format looks at what happens when eight badly behaved teens are thrust into the disciplined world of ballroom dancing. As you might expect, the results are not always pretty to watch.
The series follows in the footsteps of Baby Ballroom, a previous Firecracker Films show for digital channel 5 Star. It taps into the huge popularity of all things ballroom, as epitomised by the success of Strictly Come Dancing.
But this is very much a "badass" version of Baby Ballroom, says producer Frederico Ruiz.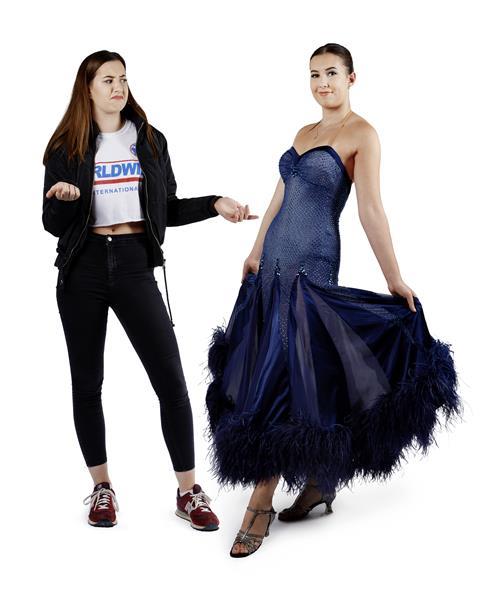 The troublesome teens are given a crash course in ballroom dancing over a period of 30 days, under the watchful eye of dancers Mick and Lorna Stylianos. At the end of the process, all take part in a national dance competition.
Ruiz bills Bad Teen To Ballroom Queen as a modern take on a classic transformation show for the Twitter generation. It's full of bust-ups, shocks and bad language, but also contains plenty of warmth.
Casting the show was crucial, says Ruiz. "We found some really great teens. The key was that they had to be outrageously behaved, but also had to want to change and make their lives better."
His main worry, he says, was whether the cast would turn up as the schedule was so tight. "We had to be diligent and creative about how we made our time with them work. But as teenagers, they learn really quickly," he says.
The choice of teachers was crucial too. Lorna and Mick are not only great characters, but are also hugely respected in the world of ballroom dancing. This opened up the door to many helpful contacts for the production team.
And it seems ballroom dancing really has improved the lives of the teenagers. All of them now have jobs, says Ruiz. "It has properly transformed their lives."
He says that Mick and Lorna taught the kids to dance – but what they really learned was how to respect themselves and others.
Passion is promoting the show, which debuted on 5 Star in March to an audience of 160,000, as a finished tape and a format. Head of sales Nick Tanner says the show would work well in PSBs' fact-ent slots, and on pay-TV channels that like noisy, disruptive and standout shows.
"It is highly promotable, and would repeat well on pay TV," he adds. It could also work on an OTT platform, says Tanner, noting that Baby Ballroom airs on Netflix in many parts of the world.
Ruiz believes the show should have wide international appeal because it is universally relatable –there are badly behaved teens everywhere, he notes.
In many ways, it's a show about a clash of worlds: between the older generation represented by the teachers, and the younger generation of the teens.
"It's through ballroom that they learn to communicate," says Ruiz. "Every country likes to explore its problem children," says Tanner, "Bad Teen To Ballroom Queen is not just a dance show, but a way to explore the hopes and dreams of young people."