Senior drama figures from the BBC and Banijay, Manda Levin and Lars Blomgren, swap notes on the state of scripted production, from securing funding to working in different territories
Manda Levin
Senior commissioning drama editor, BBC
Credits include Luther, River, The Boy With The Top Knot, Apple Tree Yard
Lars Blomgren
Head of scripted, Banijay
Credits include The Bridge (Bron), Caliphate, The Tunnel, Penoza
BBC drama senior commissioning editor Manda Levin and Banijay head of scripted for EMEA Lars Blomgren met on the set of The Tunnel, Sky Atlantic's adaptation of Scandi drama The Bridge, when they were working for then Endemol Shine labels Kudos and Filmlance respectively.
They have since overseen a wealth of international scripted hits. Broadcast brought them together to discuss the 'local vs global' debate, the impact of Covid and the diversity push.
LARS BLOMGREN The Bridge brought me outside the Nordics, and when we started travelling with the show – not only in the UK but in the US and other territories – we realised how others were doing things differently. It's such an experience to see how creative goals are reached in completely different ways in different places. In Scandinavia, for example, we have the 'Ingmar Bergman tradition', where the director is in charge, whereas in the UK, it really is the writer.
MANDA LEVIN Yes, the director is also king in France, so when we had a half-English, half-French team at Kudos for The Tunnel, balancing those dynamics took work. We didn't speak much French and misunderstood each other at the beginning, but establishing new ways of working is always a massive bonus, isn't it?
LB I was so impressed by the way The Tunnel's team embraced the project and opened up and were supportive. Since then, our careers have taken different directions. I've gone global and you have focused on the UK with the BBC.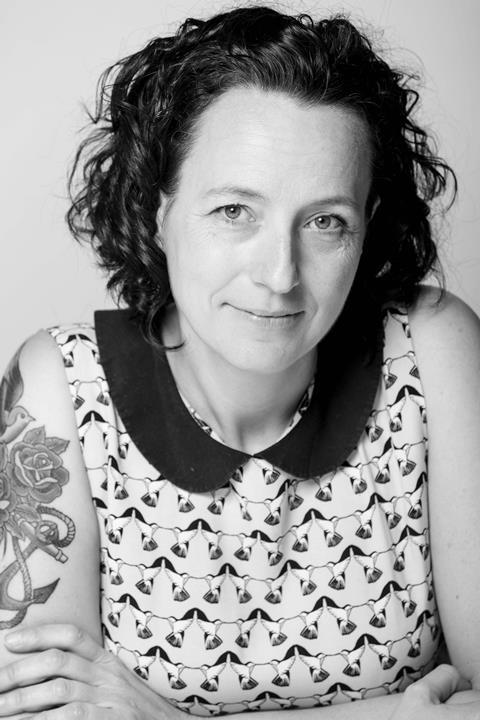 ML Yes, it's the antithesis of each other in a way. I'm working at the BBC at a time when we're more focused than ever on making 'British stories for British audiences' – our point of difference in a scripted world that's so overheated with players. This is our raison d'être, but it is broader than it sounds.
I can point to Hugo Blick's The English in North America or The Tourist in Australia or The Serpent – probably our most international title to date. All those pieces share a pool of British talent and British sensibilities but are set abroad.
We're always trying to find the most diverse array of stories through a uniquely British prism, which is not what you're doing, is it? You're sort of doing the opposite.
LB Yes and no. Granted, Banijay is a big group of around 50 global scripted labels, but we accept that as the world becomes more global, it becomes more local. I think the biggest difference between your job and mine is that we have lots of different production companies and can look for the best local stories around the world, whereas yours are truly British.
ML You've spoken in the past about the way the narrative forms vary from territory to territory. I'm fascinated by that because I always worry that English-speaking, scripted storytelling becomes set in its ways and reliant on an accepted set of principles, which we all absorb. We're very tidy in the way we tell stories and I wonder if, within that, TV should be after the messiest, most contradictory, gloriously iconic characters.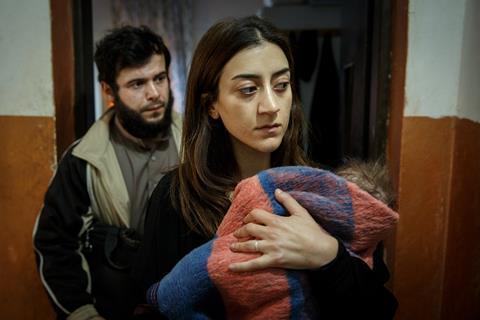 LB Yes, I think it's interesting right now because the public service broadcasters are very good at curation. They cling on to a type of scripted series and keep doing new versions of what works. I wouldn't dare mention a specific project, but there are some English series I've seen that feel almost over-curated – they feel too slick. We try to stay open to all kinds of storytelling, and respect the way they do this in every territory.
In the UK, our favoured model of working is a PSB-streamer co-pro, although it's also clear that the public service world is teaming up to share the financial burden of scripted.
ML Yes, something that's much more part of your job than mine is funding. How do you approach the difficulty of putting together a finance package for a show?
"I've been in a few pitches for non-English-speaking projects where you realise there's no way a co-pro package can reach the level of the streamers, and that's frustrating"
Lars Blomgren
LB Co-production still works well in English-language territories. The BBC can work with US streamers, but in the non-English-speaking rest of the world, the co-pro model is really challenged. We tend to get to 85-90% of the budget but, as we know, it's the final 10% that makes the difference on screen, so we are constantly trying to crack that code. We have our own distributor who can step in with deficits and so forth, but it's tough.
I've been in a few pitch situations with projects lately where you realise there's no way a co-pro package can reach the same level as the streamers, and that's frustrating. There is also the new phenomenon of local and regional steamers growing really fast and being really aggressive.
ML The difficulty with the streamers is the terrifying hyperinflation, which is incredibly difficult for producers to navigate. But very few of our titles aren't co-produced so streamers are our friends. This is about value for audiences, so if we get lots more than our BBC pound on screen, that's a huge bonus. And the halo effect is seen in the creative.
"I worry about the proliferation of production and its impact on talent, because it leads to a dilution of excellence"
Manda Levin
For writers and developers, the Sky's the limit because there is no financial or creative barrier. We are the beneficiaries of that. It wasn't the same when I was at the BBC 20 years ago, when pretty much everything was made with the licence fee.
However, I do worry about the proliferation of production and its impact on talent, because it leads to a dilution of excellence. In the past, if you had a brilliant script, you would get a brilliant director, cast and crew.
Now, you can have a brilliant script and be scrabbling about to get a cast and crew and the excellence is diluted across titles. That means lots of good titles, but fewer peaks of excellence.
LB I agree. In the US, they've always been much better at bringing talent over from Europe and places like Korea, but in the UK, this doesn't happen very often. But with all the scale now, it's like this giant bookstore. There is space for smaller projects sitting on the bookshelves at the back. The business is big enough to harbour all kinds of projects and that's a big difference from before.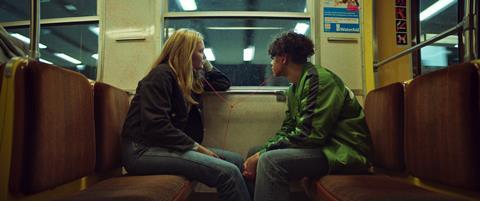 ML How do you think Covid has impacted the space?
LB I'm amazed by the way producers have kept shooting. We've been so collaborative, sharing things within the group. We've been developing so much, the world is crowded with new, evolved projects, and we need to decide whether to move forward with them. That's more of a challenge for you than me though.
ML It's tricky, because we've never had so many wonderful scripts come in, but we don't have the money and space to commission lots of them. But that is a champagne problem.
The other challenge is that BBC Drama likes to curate titles across the year and across seasons because we have so many different versions of British life we want to celebrate and dramatise. But we haven't been able to do that – we've had to put out what we can, when we can.
For example, we'd been working towards a consistent BBC3 drama offering for young viewers with shows like Normal People and there has been a pause between that and our next BBC3 shows. That's a shame as we are trying to build a viewing habit for young audiences. I'm hoping we're over the worst of that. It's like the bookshelf you mentioned, with space for everything. What are you doing for the 16-34 demographic?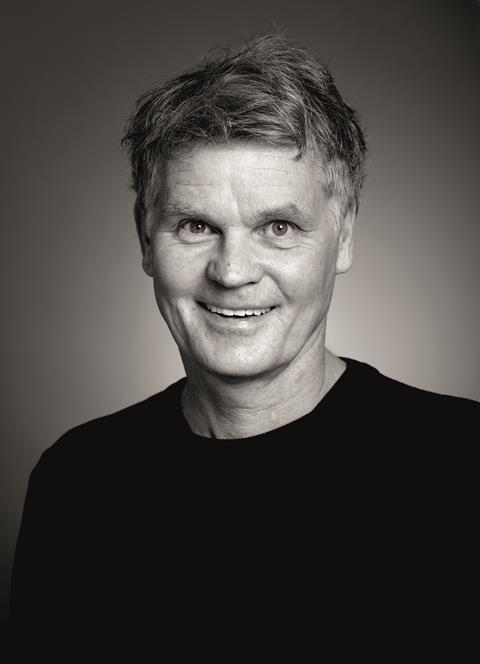 LB We just did a reboot of a film called JJ+E [originally Vinterviken], aimed at younger viewers. It's a bit of a paradox right now as we want big IP and established writers – and scripted is always where the big investment is, – but some of the new projects are coming from unexpected (and young) sources. We have to be out there looking for young creatives and really trusting them to deliver.
Parallel to this, we have this big focus on diversity. A lot of projects were put on hold due to the pandemic and we rethought them completely through this lens. It's like a new planet.
ML Do you mean you changed around the cast or crew of a show in order to improve its diversity?
LB Yes. In the UK nowadays, you would question whether to have a white English writer on a project about Empire, for example. It's so important to treat everyone with respect and find the right balance.
Everyone in the West had an almost imperialistic view not too long ago, and that will definitely change as we open up to people with stories that are interesting to tell.
ML The point of stories is to walk in someone else's shoes and see the world freshly minted. We constantly talk about authorship and authenticity, and clearly this means a specific prism based on something unique to the author, whether that's Sally Rooney or Michaela Coel. There's a creative imperative as well as a moral one. We are asking for the new, the untrodden way – and sometimes the only way to make it new is by finding these fresh perspectives.
LB This could be a consequence of Covid. Because everyone's stuck at home, the stories automatically become more local – people are writing about what's around them.
I'm so proud of Netflix's Caliphate, which has a cast that is around 80-90% Muslim and is shot in the suburbs of Stockholm. Going forward, what are you looking for? What makes a hit in 2021/22?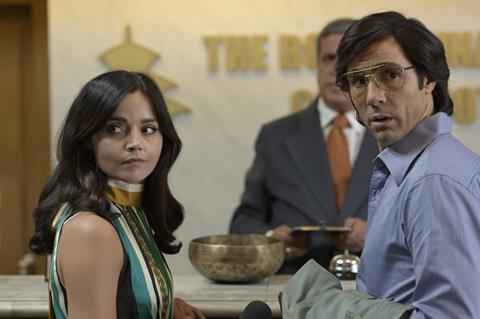 ML I feel like we're overwhelmed with choice, newness and novelty in scripted. Sometimes I find it exhausting and I can't keep track of who did what and who belongs to whom. Within that, there is this special thing that TV does of building intimacy over the years, and we spend hours with the characters we love – the characters from Mad Men and Frasier are more real to me than some of my friends.
We forget that at our cost, and as a national broadcaster, we take that seriously. Line Of Duty has had 135 million requests on iPlayer this year and the show is a place that audiences love to return to and have this incredible bond with.
So we want to make sure we're building the Line Of Dutys, Peaky Blinders and Call The Midwives of tomorrow but are also thinking of bold, box-settable pieces that will recalibrate people's perceptions of what the BBC brand is. And it's no secret that we want to lure and retain younger audiences.
LB For us, we want to have the best production company in every single territory. Local is such a priority. Returners are increasingly this familiar place you want to go back to and that is, of course, important. And then distinct voices and surprising perspectives.