Ex-WarnerMedia and Hulu chief exec says digital player often fail to recognise value of communal viewing
Former WarnerMedia and Hulu chief Jason Kilar has backed the notion that new series generate maximum value for SVoDs when their episodes are dropped weekly.
In a Twitter thread, Kilar said digital players sometimes "miss the importance of the communal value of a series" when they overlook a weekly release schedule.
"It's a big deal, because a fundamental need we all have is to belong, to be accepted, to connect," wrote the founding chief executive of Disney-owned streamer Hulu, who was brought in by then WarnerMedia to marshal the rollout of HBO Max.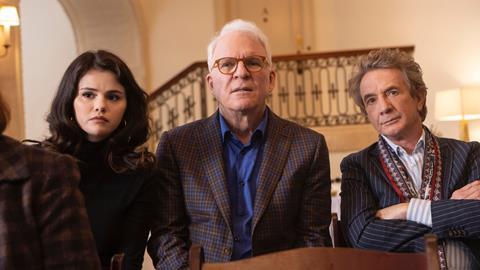 He said successful series deliver entertainment value to an individual as well as the communal value of feeling "part of a community of like-minded people that love this thing. I belong, I am – or can choose to be – social with this community".
He added that it feels counter-intuitive not to give audiences what they want immediately – the historical SVoD 'binge drop' model – but emphasised that a series' "ultimate impact has lots to do about communal value, which is delivered over time".
Kilar's comments come during a tricky period for SVoDs, with Netflix reporting net subscription losses for the first time in a decade and 1.5m UK consumers cancelling streamer subs in Q1 this year, as the cost of living crisis bites.
Netflix has historically been an exponent of dropping all episodes of a series at once, and while many streamers have followed suit, the new players are increasingly doing weekly episode drops.
Apple TV+, HBO Max and Disney+ – particularly with its tentpole Star Wars and Marvel series – have aped traditional broadcasters' and Hulu built interest through weekly episodes of its comedy drama Only Murders in the Building, which landed last year (the series is available on Disney+ as a Star original in the UK).
Killar added: "Depending on the nature of the story, dropping an additional ep or two at the start of a series can be helpful to that end – e.g., the first two eps work well together as a unit. Given [a] fantastic cliffhanger at the end of ep two."