While Japanese formats have long been sold overseas, the country's major broadcasters are increasingly looking for new ways to offset declining domestic ad revenues
It's no surprise that Japan has a robust domestic broadcast business – it is the world's third largest audiovisual market after the US and China, according to Mitsubishi Research Institute, using data from international advertising business Dentsu, and its public broadcaster NHK is a world-renowned content creator.
International streamers are starting to pinch share, and digital advertising is on the rise, yet between 2013 and 2018, annual TV ad revenues remained almost flat at around ¥19tn (£147bn), while internet ad revenues almost doubled in the same period, from ¥9.4tn (£71.4 bn) in 2013 to ¥17.6tn (£133.7bn).
The country's key broadcasters, which include ratings leader Nippon TV, have been upping their international business in response. Overseas revenues for Japanese broadcast content were ¥13.8bn (£108m) in 2013 but reached ¥44.5bn (£350m) in 2017, according to government figures.
However, international revenues account for only 2% of total commercial broadcaster revenues – primarily because these huge conglomerates (Nippon, Fuji TV, TV Asahi and Tokyo Broadcasting System Television) are not just TV channels, but also own production companies, animation studios, satellite channels, streaming platforms, and plenty of real estate.
Format king
For five years running, Nippon has been crowned the king of ratings domestically, while internationally it is best known for creating formats such as Dragons' Den (aka Shark Tank).
It has also found success with drama Mother, which aired back in 2010 but became the territory's first scripted series picked up by Turkish producers six years later. South Korean drama has a history of success in the Turkish market, but Japanese content hadn't previously broken through.
"We didn't know if it would be successful," says Shigeko Cindy Chino, a senior executive in Nippon's international business division. "They had a lot of telenovela-style programming, but the producers wanted to create a new genre of scripted."
Producer MF Yapim's gamble for Star TV paid off when the remade show's universal themes appealed to Turkish audiences, returning an average broadcast share of 19%. The same production team came back for another Nippon show, Woman, which was adapted in Turkey for Fox TV. This has been a ratings hit and a third series recently launched.
Furthermore, the Turkish version of Mother has become a seller in itself, heading to 35 territories including Macedonia, Romania and Israel. A further two Nippon family dramas, My Son and Oasis, are next for adaptation.
Meanwhile, Japanese formats continue to demonstrate their longevity internationally, with the likes of Dragons' Den and Ninja Warrior having success on the UK's biggest channels and beyond.
Tokyo Broadcasting System (TBS) began selling formats 30 years ago, "before Endemol and Fremantle", according to senior expert and deputy president for TBS's international business centre division Makito Sugiyama.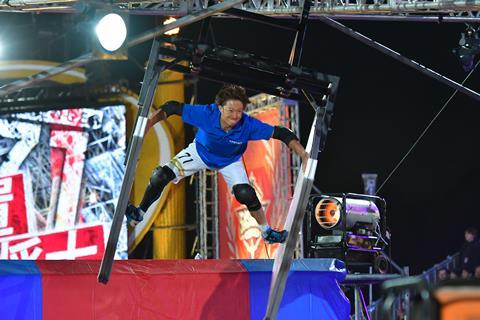 Ninja Warrior has become an international sensation, with various versions airing in 165 countries. ITV's Potato-produced UK series is on its fifth series, while NBC's US remake is on its eleventh.
However, there are fundamental differences between entertainment shows in the West and Japan. Western programmes tend to focus on winning, while Japanese shows often don't have victors and therefore can be less formulaic and looser in construct.
Conscious of this, TBS is working with ex-ITV Studios format creator David Winnan, now at Little Delicious, and will announce their first jointly developed show at Mipcom.
At Fuji TV, the daily battle for ratings supremacy led the broadcaster to a crossroads, says Taka Hayakawa, vice-president of the channel's international department.
Fuji TV was lagging behind its biggest rivals and decided that searching for young Asian audiences beyond Japan's borders was the answer, according to Hayakawa – with content produced for younger adult audiences part of its DNA.
Fuji has since tasked Hayakawa, whose expertise ranges from producing to venture capital, with generating new opportunities for the company. One investment that paid dividends was the game Pokémon Go, which added $1bn (£810m) to Fuji's market cap.
The company invested in the game during a Series A funding round in 2016 before its popularity exploded globally. Hayakawa says the investment gave Fuji a stake of less than 10%, but big returns.
The other side of Hayakawa's strategy is creating multi-layered international co-production alliances. One project is 10-part drama series The Window, a collaboration with Germany's ZDF Enterprises.
It comes from British screenwriter James Payne and was developed by Berlin-based Boogie Entertainment, along with Panenka and Belgium's Belga-Films. Production will start this October in Belgium – original plans to film in the UK were shelved due to fears over Brexit.
"It's very difficult to make Indian buyers appreciate Japanese drama, but they really love animation"
Notoko Nakai, TV Asahi
TV Asahi's operations have long been bolstered by its animation shows, which have proved popular with international buyers for many years. Indeed, half of the company's international revenue comes from animation.
Flagship show Doraemon remains among the biggest sellers, according to TV Asahi director of international business Motoko Nakai, who notes the pool of buyers has become more international in the past decade. India now accounts for 40% of the company's international revenues, while China is also a big acquirer.
"It's very difficult to make Indian buyers appreciate Japanese drama, but they really love animation," says Nakai.
However, Nakai notes that Chinese governmental restrictions, the speed of business in the country and ongoing piracy issues mean that while business continues to ramp up there, "one out of five" agreements can lead to "complicated situations" despite their lucrative nature.
TV Tokyo is equally synonymous with animation, broadcasting around 16 hours per week across daily slots. Ten years ago, the broadcaster did the industry a favour when it secured an agreement with VoD service Crunchyroll, which meant TV Tokyo's anime shows would run in the US just 30 minutes after the Japanese broadcast.
A similar model followed in China in 2014 – significantly aiding the battle against piracy.
"Today we can reach all audiences in the world at the same time, so we don't have to worry about spoilers," says TV Tokyo head of global distribution Hiroaki Saiki.
TEAMING UP TO TAKE ON THE STREAMERS
Japan's commercial broadcasters have joined forces to create an ad-funded streaming app called TVer, which offers shows for a limited period, while NHK will begin simultaneously streaming its terrestrial broadcast channels by March 2020. (Regulation had previously blocked this.)
Most of Japan's digital originals produced target younger audiences, similar to Netflix and Amazon, which have themselves created Japanese originals.
But the quantity is limited and the quality not necessarily first rate, according to Noboru Hashimoto, a senior executive in TV Asahi's sales department. This is because the best actors and entertainment personalities are booked up for movies and terrestrial TV productions.
The SVoD originals have been limited in number and scope to date, and Hashimoto puts this down to work culture. "Most Japanese individuals and companies prefer a long-lasting, stable business relationship rather than a one- time, high-profit agreement," he says.
This means terrestrial TV provides scriptwriters, format producers and production companies with most of their work. Paying for content remains an ill cultural fit with Japanese audiences. For context, paid-for services Wowow and SkyPerfect TV have less than 3 million subscribers in a country of 127 million people.
However, Nippon TV owns a major share in Hulu Japan (which is not associated with the US service of the same name), along with its free catch-up service Nittele TADA. Hulu offers international shows and Nippon originals, and is in the market for international acquisitions.