Execs predict launch of Warner, Disney and NBC D2C services will 'reignite' global market
Warner Media, Disney and NBC's forthcoming SVoD platforms have the potential to "reignite" the global sales market, according to a clutch of top distributors.
As the studios gear up to launch direct-to-consumer (D2C) services over the next 18 months, joining an increasingly competitive sector, distributors expect they will turn to acquired programming.
Kew Media Distribution executive vice-president of sales Jonathan Ford said that third-party titles will help equip the services with more rounded libraries.
"Every distributor absolutely has to make sure that they are talking to these guys," he said. "We are hoping their services reignite the market and create a little bit more competition."
Ford indicated that Warner, which was first out of the blocks with its SVoD service announcement, has installed a dedicated buyer.
"We have one series that is very appropriate for Warner, because it's going to be on a Turner-owned channel and an SVoD window is available. We're making sure they're aware of it, even though they're not really out there buying just yet."
Acquisition strategy
Kew has begun to witness dwindling appetite from some traditional broadcasters for acquired programming, largely due to competition for audiences from Netflix and Amazon and greater consolidation, but Ford hopes the studios' D2C push will reverse this trend – due to their strategy of holding back rights for their own services.
ITV Studios Global Entertainment (ITVS GE) managing director Ruth Berry also expects to capitalise on the opportunity to plug the gaps left in the schedules of broadcasters that have previously relied on US studio shows.
"I'm fascinated to see what the LA Screenings schedules will look like – there may not be a lot of US content on show," she said. "That will mean the buyers won't be able to follow their normal pattern of [buying] American content."
"Before we get into a global negotiation with an SVoD, we have to make sure the title has been put in front of local buyers"
Jonathan Ford, Kew Media
The distributors are also reassessing the landscape to ensure that they are getting the best possible deal for their content. They are treading increasingly carefully around signing exclusive deals with global players and taking more time to assess the potential value of selling a show territory by territory.
"Before we get into a global negotiation with an SVoD, we have to make sure the title has been put in front of local buyers," said Ford.
He highlighted Kew's decision to sell Channel 4/HBO Michael Jackson documentary Leaving Neverland (pictured above) on a territory-by-territory basis, rather than strike a single, multi-territory deal.
He expects the studio services to "insist" on SVoD exclusivity, squashing the ability for distributors to subsequently window shows with other operators. "Demands for, and the lengths of, exclusivity are only going to increase," he added.
Françoise Guyonnet, executive managing director of TV series at French producer and distributor Studiocanal, said if buyers demand bigger rights packages, they must expect to pay a premium. This is a stance that is leading to increasingly tough negotiations.
"I understand buyers requiring longer windows, stacking rights and wider catch-up rights," she said. "But this all comes at a cost. If I give away more rights, I need to increase the price because it prevents me from doing other deals. Some buyers want more rights, but don't want to pay."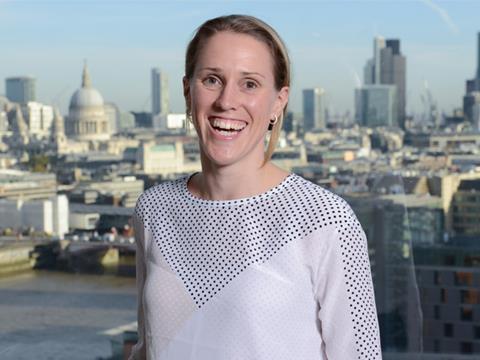 Berry said ITVS GE is becoming "more bullish" to guarantee it is securing the "right price and right deal for producers and content".
Ford flagged the emergence of a new opportunity to sell broadcasters' second-window linear rights as they bid to land the premium programming needed to compete with the global players.
"Deals such as BBC2 acquiring Amazon's The Looming Tower, or Sky's Tin Star airing on Channel 4, would have been unheard of previously," he said.
Passion Distribution director of sales and co-productions Nick Tanner said it is imperative to remain flexible. "There's no one-size-fits-all answer," he added.
"Some new deals may look like the ones we have traditionally struck with the major cable platforms. The ecosystem is a bit of a patchwork quilt at the moment."