Diego Bunuel calls for feature docs, shorts and limited series that punch through
Netflix wants to commission more feature docs and more non-English language projects from European talent, original documentaries director Diego Bunuel has revealed.
Delivering a wide-ranging keynote at a packed session at Sunny Side of the Doc in La Rochelle, France today, Bunuel said two-thirds of Netflix's estimated 400 million viewers had watched at least one Netflix original documentary.
However, Bunuel - who joined Netflix from Canal Plus last year and is the grandson of the legendary Spanish filmmaker Luis Bunuel – pointed out documentary ideas had to be strong to punch through. "There is no doc section on Netflix, there is no film section. It is all rows [on the homepage] – and your story is in the middle of all the other stories."
The couch test
He cited the 'couch test' he employs to see if an idea might stand out: "It is Tuesday night, you've put kids to sleep, and you turn on Netflix. Do you want to see this story? On the left is a Marvel or crazy space galactic thing, on the right is an Alfonso Cuaron movie or some other film. Does your story punch through on the grid and make it interesting to people who are watching globally?"
Netflix, he added, is in the market for big, contemporary true stories: "We are going to tell you the greatest stories ever told. No one can make up reality – it so weird so strange and insane. That is the type of stories we want to do on Netflix."
In particular, Netflix wants "big things that people can connect to… We need big things – we are trying to reach a lot of people around the world, and if it is not big enough or not strong enough, we will be eaten up."
"We are going to tell you the greatest stories ever told. No one can make up reality – it so weird so strange and insane."
Most of these deal with contemporary issues, he explained: "Lots of people come with histories and historical docs, but we don't really do those docs as they are so well done by other broadcasters like PBS, ZDF, the BBC and Arte. We buy a lot of history docs because it works very well on our platform, but we don't commission them so much because we feel we don't bring anything new. Our goal is not to compete with the broadcasters, but to give something different."
The way into these stories is often through characters, rather than by presenting a documentary with sweeping themes. "We don't look for themes, we look for stories…I'd rather have one great character, one great story - a layered, complex, rich, dense story – that will allow us to talk about an issue but drive us into a narrative in a story that people will follow and be fascinated with."
He cited recently launched doc Killer Ratings, about a Brazilian TV host masterminding violent crimes that he could report on. "It is an insane story. It is a very important aspect if you pitch to us: If the story is A to B, it is not for us. We need A to B to C to D until W, Z and back again."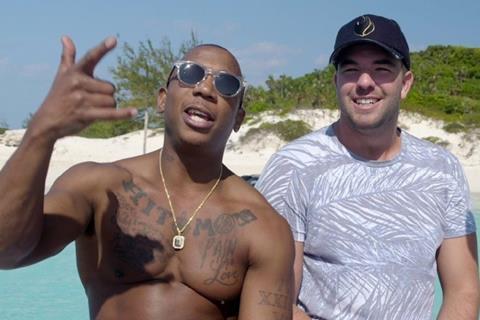 Bunuel explained the original documentaries team is looking for three kinds of projects: feature documentaries, shorts and limited series.
Citing recent Netflix feature docs such as Knock Down the House, Chasing Coral, Icarus, Fyre, The Legend Of Cocaine Island and Homecoming, Bunuel said: "I have a lot of people coming to me saying you don't want feature docs, you only want series. But we want everything. Feature docs are very important."
He said Netflix's goal with feature docs is often to be seen in festivals. "Features are very important for us, we want them, we want to go to festivals with them. We want our authors, directors and our producers recognised at these events."
Netflix's original documentary team also backs several shorts per year, like the short series Explained or short single Period. End of Sentence. "They work very well on the service…it's a great format and people watch it a lot, on their mobile devices. It's a great way to go through a daily commute."
The team is also responsible for limited series, such as Our Planet, Wild Wild Country, Evil Genius, Bundy Tapes, Making A Murder and Staircase.
European talent
Bunuel said he wanted to commission from a broader range of talent across Europe.
"We have worked with the best in the industry - but they are mainly British and American directors," he said.
"My goal is to work with the best in the industry in Europe. Europe is our biggest market today, it is a booming market, it is growing very fast…My goal is to find the great directors, help them to develop their stories and their features and their series… that resonate in Europe but also globally.
"Today, Netflix has more subscribers outside the US than in the US, and more non-English speakers watching Netflix than English speakers. We have seen it with scripted shows - there will be more and more documentary productions of non-English language, It is going to give us the opportunity to have new voices and new ways of telling stories that are not the traditional Anglo-Saxon storytelling motifs.
"As we have a higher number of subscribers in every country, we need to start addressing their stories, their narratives, people and societal issues. It is very important to us."
Initially, he said he expected to commission on average between two and four documentaries from each European country, each from a global audience.
"We take all rights"
Bunuel added Netflix is not in the market for co-productions, but prefers to fully commission documentaries so it can hold on to rights in perpetuity. "We don't do many co-productions or any co-production; we take all rights for all territories for as long as possible. We look for very long rights."
Similarly, Netflix doesn't get involved in development. Bunuel said the small original documentaries team, which is just 10-strong, does not have the resource to do so.
"You need a production house behind you and a director assigned, and a full pitch deck - the story, the structure of the narrative, the number of episodes and if it is a feature or series." As such, Netflix works with established producers rather than newcomers to the industry.
Bunuel said the original documentaries team's remit was for closed-ended docs, distinct from the potentially returning series ordered by the SVoD's non-fiction series team.
"The algorithm decides what you will watch, but it doesn't decide what we commission."
The originals team is led by Los Angeles-based vice president Lisa Nishimura, while Bunuel works out of the recently-opened London office alongside Kate Townsend.
"Our goal was to leave LA behind, to be closer to European producers from France, Italy, Germany, to Spain to the UK, Nordics and Benelux – and to try to have more of a relationship," he said. Los Angeles-based Bernardo Loyola, meanwhile, is in charge of Latin American documentary originals.
Further originals execs highlighted by Bunuel included Sarafina DiFelice, the Los Angeles-based manager in charge of acquisitions, who is responsible for acquiring feature docs at festivals including Sundance, Tribeca, Telluride and the Berlinale.
Netflix's separate EMEA non-fiction series team is led by vice president Brandon Riegg, working with directors Nat Grouille and Sean Hancock and managers Lucy Leveugle and Jennifer Mival.
Bunuel added: "A lot of people say the algorithm chooses what kind of docs you will be doing. That is absolutely not true. The algorithm decides what you will watch, but it doesn't decide what we commission."
A version of this story was first published on our sister site screendaily.com