Robin Parker looks back over a 13-year career with Broadcast as he signs off from the title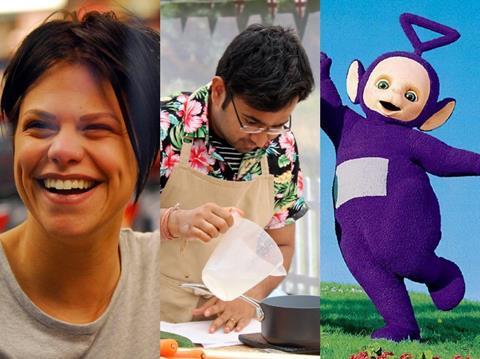 I soon discovered why Channel 4 was the dream beat for a Broadcast reporter; not only did every indie have a stake in its survival, but its controversies made for meaty copy.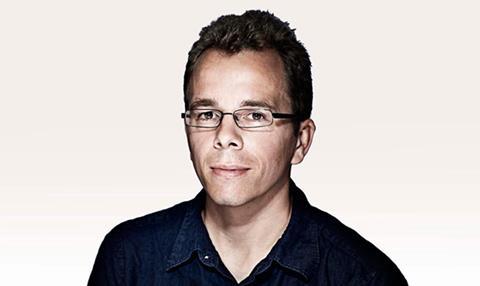 Arriving in the storm of the Jade Goody/Shilpa Shetty row, fresh from Ofcom's upholding of more than 4,000 complaints about the most recent series of Celebrity Big Brother, was quite the baptism of fire, compounded by much tutting over then chief executive Andy Duncan's distractingly scruffy media appearances.
Yet even that scandal was soon eclipsed by the tabloids hauling C4 over the coals that summer for controversial doc Diana: In Her Own Words. Meanwhile, at my first press briefing, a seemingly bog-standard season launch was whipped up into a perfect storm of BBC royal relations and a controversial edit of the Queen that initially looked like it might end the careers of both Peter Fincham and Stephen Lambert. Whatever happened to them?
C4's Kevin Lygo had earlier declared that the race row, though regrettable in its own way, had 'saved a boring Big Brother'; introducing myself to him at an event soon after as Broadcast's new signing', he replied 'oh good for you' and walked on. Ingratiating oneself in such a colourful, personality-driven industry was clearly going to be no walk in the park, but in time, he would return my calls.
There were other memorable rookie moments of fear:
Peter Bazalgette sitting with his feet up on the Endemol boardroom table, sighing as he kicked off a reply to another inane question with 'oh heavens to Murgatroyd'; mixing up Anna Richardson and Anna Ryder Richardson in print; sheepishly admitting to Richard Curtis that I'd deleted the recording of our interview (and blaming it on my kids); and Comic Strip legend Peter Richardson's incredulity that yet another interviewer had failed to spot a 39 Steps reference in his Tony Blair spoof.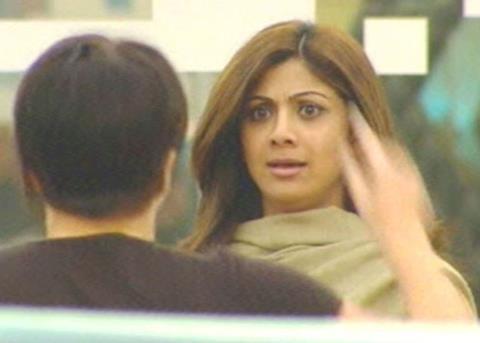 Broadcast has taken me to strange environments, from the Bake Off tent (though, as it was a non-cooking day, it was tragically lacking in cake), and the surprisingly roasting insides of ITV's The Cube, to Tellytubbyland (you've not lived until you've been belly-bumped by Tinkywinky) and the golden ticket of pulling the levers of the TARDIS console (I still pinch myself).
I'm eternally grateful to the BBC Earth team for dispatching me to Svalbard, and will apologise to my dying day to the Russian journalist who hit the snow when someone inexplicably left me in charge of a pack of huskies and a sled.
TV has a reputation as a cynical business, but I'll treasure nice messages along countless indie execs and from talent as disparate as Melvyn Bragg, Lisa McGee, Larry Charles, Morvern Christie, Roisin Conaty and Jack Thorne - who despite being the busiest writer on the planet, is the quickest to answer an email. Perhaps that's why he gets all the commissions.
Meanwhile, I've been lucky to chat to heroes including Bob Mortimer, Paul Whitehouse, Sharon Horgan, Russell T Davies and three-quarters of the League of Gentlemen.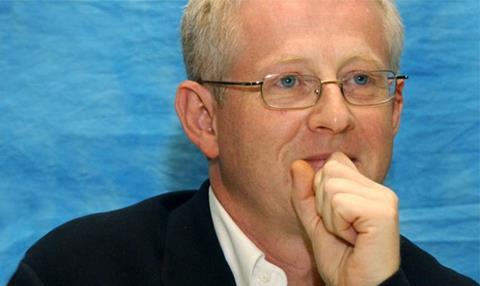 Broadcast has also earned me major dad points thanks to messages from, and encounters with, Steve Backshall, Matt Smith, CBeebies' Chris and Poi, Nick Grimshaw, the Horrible Histories crew (apologies in particular to Simon Farnaby for ambushing him at Edinburgh and demanding a video message), Harry Hill and a Clanger (at a press event at which organisers unwisely handed every kid a swannee whistle before the on-stage interview, with predictable results). And it's earned me the envy of my Dad for the time I got to ring up Joanna Lumley on her home phone.
Russell T Davies wisely dismissed rash talk of a 'golden age', it's just something that gets lazily repeated every few years. It's undeniable however that the range and quality of scripted in particular has swelled as viewing destinations have multiplied.
On-demand has changed everything. Back when The Killing became a national talking point, latecomers raced to bring themselves up to speed with the linear broadcast before episodes fell off iPlayer. Today, there's never been a better time to be a viewer - though with such an overload, coupled with an ever-escalating news cycle, you can't see 'em all.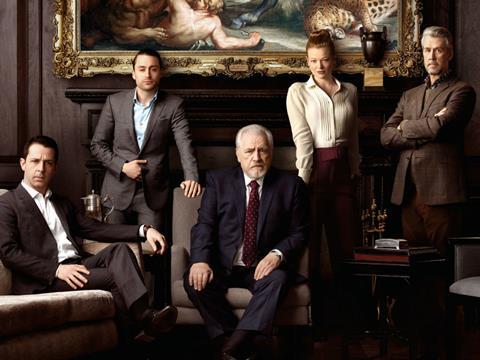 Confession time: Succession remains on the TV equivalent of my teetering bedside pile of unread books. I have never finished Mad Men, The Sopranos nor The Wire, despite each of them being my favourite ever shows at the time. And I've come to terms that I'll probably never get round to Breaking Bad or Better Call Saul.
Conversely, no matter how many people I urge to watch HBO's Barry, knowing they will fall in love with it, I still find few takers. Is it the will-this-do title that puts people off?
Yet even now everything's on demand, TV still has the means to thrill and surprise. Let's hope commissioners continue to sniff out the form-breaking successors to Joe Barton's alternatively funny and tragic anime- and dance-inflected Giri/Haji, Michaela Coel's dazzling I May Destroy You or Damon Lindelof's thrilling retelling of US race relations in Watchmen.
I came *this* close to falling for Inside Number 9's Halloween special, even watching on an iPlayer delay, while David Lynch's Twin Peaks resurrection in 2017 remains a benchmark: announce it's happening, the number of episodes and the full cast list, then release weekly with no information beyond a cryptic episode title.
Let everyone enjoy in the moment, spoiler free. Oh, and wrongfoot and dumbfound them eight episodes in with a spine-tingling black-and-white journey into the heart of an atomic bomb that doubles as a creation myth that spins the show's entire history on its head.
Finally, everyone loves a list, so here's my purely subjective selection - not strictly of the best shows of the past 13 years, but the most feelgood ones, whose humanity and kindness shines through. Here's to more great telly - and hats off to all those who pour their heart into making it.
Marvellous (BBC2, 2014) Playful, funny and wise. Pete Bowker at the peak of his game. See also: The A Word.
Detectorists (BBC4, 2014-2017) Substitute University Challenge for Only Connect and you basically have early-morning banter in the Broadcast office.
Young @ Heart (Channel 4, 2007) Profoundly moving documentary about a choir of elderly people. Officially impossible to watch a man wheezing his way through Coldplay's Fix You in tribute to his recently departed bandmate without breaking into a puddle of tears.
Broad City (Comedy Central 2014-2019) Fresh, silly, filthy, surreal, wise, humane and anchored by the best friendship on TV.
Home (Channel 4, 2019-2020 and hopefully beyond) A timely tale, shot through with kindness and heart.
Community (NBC, 2009-1015) Genre-hopping comedy that takes the sitcom ground zero of 'strangers stranded together' to the extreme.
Grayson's Art Club (Channel 4, 2020) The best show to come out of lockdown from one of the UK's sharpest presenters and interviewers of the public.
Sex Education (Netflix, 2019-present) The funny, sexy, honest, odd, equal-opportunity show we all wished was on when we were teenagers.
Mortimer and Whitehouse: Gone Fishing (BBC2, 2018-present) Yes, middle-aged men travelogues are two-a-penny but I could watch this pair ponder the meaning of life and falling over all day.
The Good Place (NBC, 2016-2020) Philosophy goes primetime, its moral quandaries shot through with absurd sight gags.
The Great British Bake Off (BBC, Channel 4, 2010-present) Less a competition, more a group hug with recipes. The anti-Apprentice.
Horrible Histories: We're History (CBBC, 2015). Series closing song's epic sweep, from the Stone Age to the 20th century, is all the more bittersweet for being the swansong for the original cast and team.
Joe Pera Talks with You (Adult Swim, 2018-present) Short and sweet, modest and beautifully scored: small-town wisdom hasn't been this well captured since Northern Exposure.