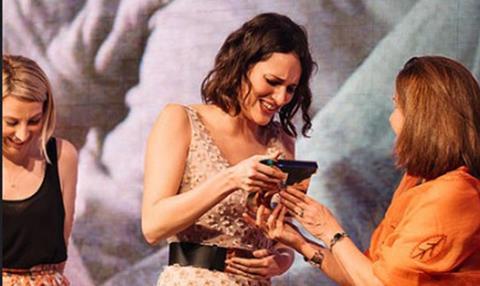 Waller-Bridge picked up two awards, Best Multichannel Programme and Best Original Programme, and discussed creating the black comedy, the future of the BBC3 show as well as her forthcoming BBC America spy thriller Killing Eve.
Holland, who picked up a special recognition award for 25 years of his BBC2 music show, discussed the chances of Duke Ellington appearing on the series as well as living artists he's not yet been able to snag.
The former Squeeze musician also talked about the lack of music on television, a subject also picked up by the team behind Adele at the BBC, which won Best Music Programme.
Recorded at the Grosvenor House Hotel, this week's Talking TV also features a short excerpt of host Jonathan Ross' roast of the television industry.
Talking TV is sponsored byThe Finish Line.