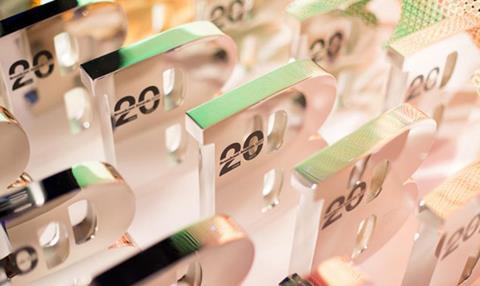 Stationed at the Grosvenor Hotel in London, host Jake Kanter hears why BBC1 controller Charlotte Moore believes she is making her mark after winning Channel of the Year.
Love Productions creative director Richard McKerrow lifts the lid on a remarkable year after picking up Best Independent Production Company.
Elsewhere, BBC comedy producer Jon Plowman reflects on The Office after it was voted the best Broadcast Award-winning show of the past 20 years.
Dominic Treadwell-Collins hails EastEnders' turnaround after it was crowned Best Soap, while ITV Studios' director of entertainment Siobhan Greene revels in Ant & Dec's Saturday Night Takeaway winning Best Entertainment Programme for the second year in a row.
There's also a sprinkling of stardust as Mary Berry, Harry Enfield, Paul Whitehouse and John Motson stop by for a chat.
Talking TV is available on SoundCloud below and can also be downloaded on iTunes here. The producer is Matt Hill.
TALKING TV: BROADCAST AWARDS SPECIAL