Steven Shapiro becomes CTO and Harry Linden is now head of stop frame production - two newly created roles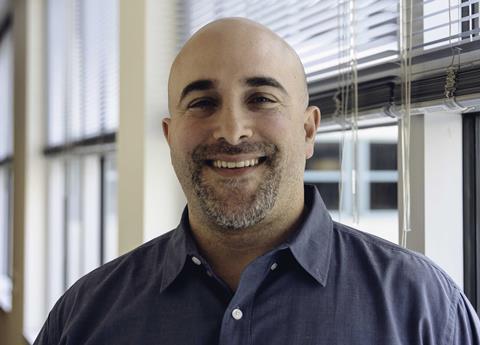 Aardman has appointed Steven Shapiro as chief technical officer, and Harry Linden as head of stop frame production.
Both are newly created roles, aiming to develop new techniques and innovations for the company ahead of a busy year, including a Chicken Run sequel and a the return of Wallace & Gromit heading into production.
Shapiro will begin on 28 March, joining from The Walt Disney Studios, where he spent just over two years as principal architect for motion picture innovation. In this role he supported productions across Disney's live action studio banners, from Marvel Studios to Disney Live Action MPP (Motion Picture Productions).
Before Disney, Shapiro worked at Marvel Studios as director of software and production technology for four years, building its production technology team. He has also worked at the likes of Blizzard Entertainment and Sony Pictures Imageworks.
At Aardman, Shapiro will oversee the technology teams and develop a long-term technology strategy, reporting to director of finance and operations, Kerry Lock.
Meanwhile Linden joins the company with 25 years' experience in film and TV. He has worked with live action and animation, 2D and 3D, stop motion and CG, at all levels of budget, and first collaborated with Aardman as floor manager on Wallace and Gromit: A Close Shave (1995), before working with the studio again on its first feature, Chicken Run (2000) as production manager. Linden has also worked on Tim Burton's Corpse Bride (Warner Bros, 2005) as production manager and was line producer on Coraline (LAIKA, 2009).
Linden arrived on 14 March, and will support Aardman's specialist teams delivering feature films, shorts, specials, series, and content and commercials produced for partners such as Greenpeace (Turtle Journey, 2020) and Coldplay (Daddy, 2019). He will work closely with the Head of CG Production, Jess McKillop, and report to executive director of production Carla Shelley.
Aardman managing director Sean Clarke said: "This is an exciting time for Aardman. We have an ambitious slate over the next five years and it is crucial that we continue to lead in the industry in relation to technology and our production planning to do justice to the stories we want to tell.
"The hiring of Steve and Harry will bolster our continued development and strategic planning around the future use of new techniques and innovations, alongside effective oversight around production planning across all areas of the studios business. Their appointments represent the next phase in a hugely exciting period for the studio, and I look forward to seeing the results of their contributions in the years to come."