Software-as-a-service VOD optimisation firm to help A+E manage sale of TVOD titles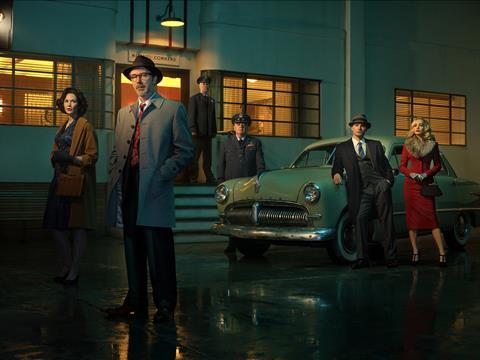 VOD optimisation firm Looper Insights has entered into an annual deal with A+E Networks.
Under the deal, A+E Networks is using Looper Insights' tools to track, manage and optimise the sale of its TVOD titles across the US market's transactional stores, including Apple iTunes, Amazon, Google, Xbox and Vudu.
Looper Insights is also working with A+E Networks to automate its workflows across storefronts and analyse its sales drivers, enabling the US media giant to optimise its pricing, availability, artwork and merchandising.
Michael Rycyzyn, A+E Networks' senior manager of TVOD/EST digital content, licensing and distribution, said: "Now that we're using the Looper Insights platform, my time has been freed up to focus on the areas that deliver the biggest benefits to our company, rather than fixing problems with our storefront activities."
Lucas Bertrand, co-founder and CEO of Looper Insights, added: "Looper Insights was founded precisely to help media power players like A+E get the most out of their libraries by providing them with smarter tools to track transactions, analyse data and make better marketing decisions based observable sales trends."
In separate news, Looper Insights has also announced that ZAG, the growth consultancy and venture-investment arm of global advertising agency BBH, has invested in Looper Insights through its pioneering ZAG Seed Fund.
The investment will fund the expansion of Looper Insight's data analytics and engineering teams to further improve the accuracy of the platform.
ZAG/BBH's capital contribution follows the announcement earlier this summer that Great Point Media has invested in Looper Insights via its recently launched EIS (Enterprise Investment Scheme) fund, Great Point Ventures.
This enabled the company to make new hires, including a chief technical officer (Alex Heeton), and two business- development executives for North and Latin America (Eric Stein and Tony Kelly respectively).