Studio furniture design specialist taps into the growth of the podcasting market with dedicated new desks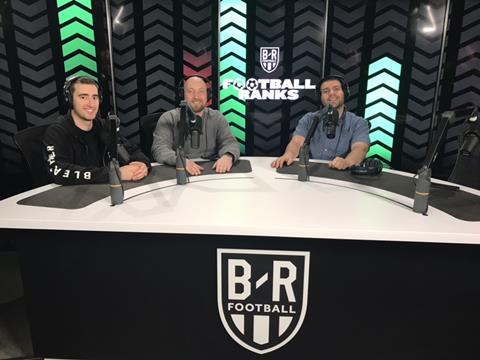 Studio furniture design specialist AKA Design has launched a new range of dedicated podcast, blogging and voiceover desks.
The first two installations of the desks are at B/R Football in Covent Garden and Glasgow-based creative agency, Fore Digital.
The desks have been introduced to tap into the growth of the podcasting market, which has led to increasing demand for professional studio facilities for podcasting.
"There's no such thing as a face for radio anymore," said AKA Design managing director Guy Wilson. "Podcasts, voiceovers and audio interviews are now being filmed and live-streamed too, so they need to look professional. Production values and sound quality is rising to match; we are working with companies including m!ka and Røde to ensure our podcasting and voiceover furniture ranges are always compatible with the best audio setups."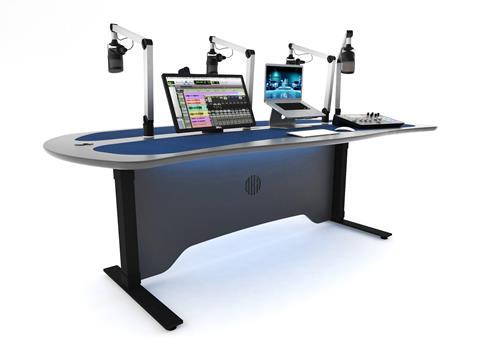 AKA Design's new ProCast desk is a 4-way conversation desk for podcasts, with positions for a radio presenter and three guests. Recessed central acoustic pads enhance voice acoustics, with mounting positions and cable management for microphones, monitors and cue lights.