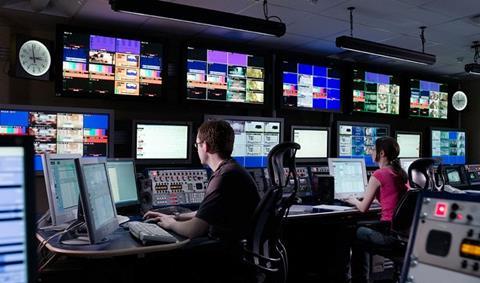 Arqiva, the company responsible for the UK's terrestrial TV and radio transmission infrastructure, is to be floated on the London Stock Exchange next month.
The decision to proceed with an initial public offering (IPO) of £1.5bn follows recent attempts by Arqiva's owners to sell the business.
The owners, a consortium of investors led by Canada Pension Plan and Australian investment house Macquarie Bank, will use the proceeds from the listing to reduce its debts and encourage the growth of the company.
Arqiva's independent non-executive chairman Mike Parton said the IPO will "enable Arqiva's leadership team to continue to execute on its proven strategy, whilst pursuing additional growth opportunities through our tower portfolio and investing in next-generation 5G and fibre technology and returning significant amounts to shareholders".
Arqiva manages a network of 1,100 DTT transmission sites and more than 740 radio sites across the UK. It also has a satellite and media business and a wireless telecoms division.
In its most recent financial results, for the year to June, Arqiva made an overall loss of £427m, despite a turnover of £944m and a pre-tax profit of £467m.
The listing is expected to be the largest float of the year so far in terms of proceeds. It will value the company at about £6bn, including debts.
PICTURED: Arqiva's Chalfont playout facility