It will provide console systems, studio technical furniture and accessories to the audio post and music production industries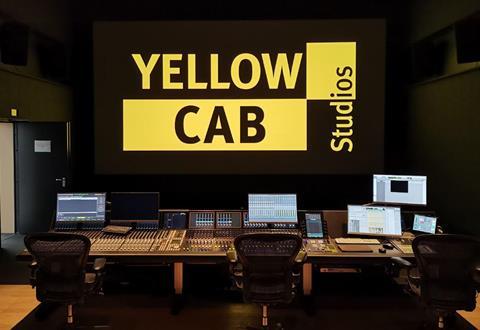 Soundz Fishy, an audio desk design and custom build company, has launched.
It has been founded by Glenn Haddock, an industry designer who has worked for the past eight years with audio engineers and post engineers worldwide. He also worked with Avid to support the launch of the Avid S4 control surface with a custom-made desk and accessories, as well as HHB Communications and Jigsaw24.
Haddock has refitted and upgraded facilities at 20th Century Fox, Pinewood Studios, Halo Post, Goldcrest Films, Twickenham Studios, Yellow Cab Studios, Blue Bonsai and Lipsync Post.

Soundz Fishy will focus on audio desk design, from off-the-shelf accessories to custom-made desks for refits and upgrades. It will also utilise Haddock's Hybrid Integration System - which allows two two makes of console to be used on the same surface.
Haddock said of the launch: "Soundz Fishy is a dedicated audio desk design company with the single objective of supporting the international audio post and music production business. Audio engineers don't want a 'one-size fits all solution' but desks that suit the way they want to work.
"Ergonomic and individually tailored console design is a key element in any audio suite and aids creativity and workflow. Soundz Fishy is founded on 'people-centric' innovative design, bespoke modular accessories and custom build solutions."