The platform is used to capture and distribute social video clips from events and trade shows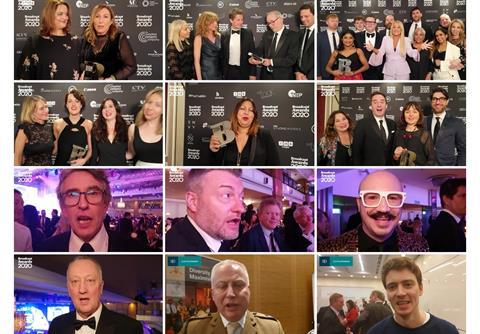 An automated video creation and distribution platform called Shoutout has been launched, enabling video clips to be recorded and very quickly automatically packaged into branded clips and uploaded online.
Shoutout enables users to record, trim, upload and share content on Twitter, LinkedIn and Facebook, complete with automated hashtags. You can choose your branding options and music, and create a full video production "within seconds," says Shoutout.
Films can be recorded on iPhones or iPads, and no previous experience of shooting footage or video production is required.
The service, which has been created by former post-production exec Dan Gable, is pitching at enabling "cost-effective video production at scale".
You can sign up for a free Shoutout account, enabling up to five videos to be created, or a £99/month pro option that's limited to 25 videos a month.
Shoutout is specifically aimed at events and trade show coverage, and can also be used by companies to enable employees and clients to create short video testimonials.
The technology, which is patent pending, has so far been used to create social media video assets and testimonials at the Broadcast Awards (pictured) and the Institute of Directors - Mental Health in Business Travel event.