Revitalising 'under the radar' facility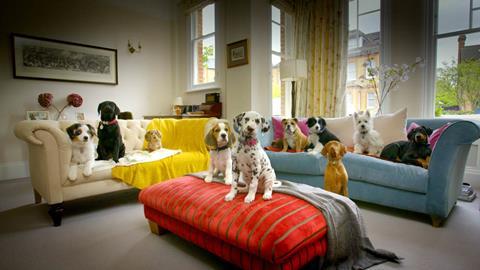 Platform Post hopes to usher in an era of growth and stability following the appointment of former Clear Cut and Halo managing director Jo Beighton as MD.
The post house first opened in 2001 and quickly built up a reputation for its graphics and VFX work on well-regarded children's programming, including Horrible Histories, Grandpa In My Pocket and Waybuloo.
Platform grew significantly in 2014, adding two floors to its D'Arblay Street building in a major expansion of its offline, online, audio and grading services. At the time, it revealed the expansion was a move to broaden its client base away from children's work, following the BBC children's department moving to Salford.
Shortly after, it made a number of key creative hires, including Enge Gray as colourist, but since then, it's kept a fairly low profile.
The arrival of Beighton should change that. She told Broadcast: "The company has been operating steadily since it expanded but, in my opinion, it is still quite under the radar.
"Its client base needed widening out and I believe, with the network of people I have relationships with and the great creative talent at the company, we are now in the right place to maximise Platform's potential."
Beighton, who spent 10 years as MD of Clear Cut, followed by a further five years heading up Halo Post, made an investment for an undisclosed amount into Platform at the same time as joining as MD. Part of her strategy to boost the company's fortunes is to "bring in new relationships and get Platform on the radar of many more production companies", she said.
Prior to taking on the role, Beighton worked as a consultant at Platform, where she "had a good look at the business".
"It's owner-operated, which really appealed to me, as I didn't want to join a financier-backed facility. And, operationally, it all works, so there's not a huge need to do anything there," she said.
"The facility has a really strong team. During the consultancy, I met every member of staff and was really impressed – I'm very confident of being able to sell their creative talent. The biggest and most immediate priority is making sure it has the widest spread of clients. Next year, we'll put some investment into kit, but at this stage it's all about raising its profile."