AC180 is fully waterproof and can be used on boats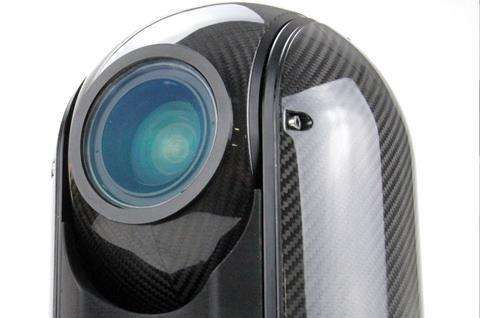 Remote controlled camera manufacturer BR Remote is to launch a new remote PTZ camera designed for productions shooting outdoors and on water
BR Remote said the AC180 has been designed to capture live pictures in extremely demanding situations outdoors, including moving platforms. It can be used on a boat or telescopic pole, while the cameraman can operate the camera from a remote studio or edit suite.
The camera is built from carbon fibre, bonded to an aluminium frame, and can withstand full immersion in water.
BR Remote has included a roll axis and stabilisation to let the camera to shoot from non-stable platforms – such as a yacht deck – so that it can automatically keep the horizon level.
The AC180 also contains all the features of BR Remote's CamBall4 VR - positional metadata, smart profile moves, DMX control, and advanced CCU control. It means a vision engineer can adjust the camera remotely and match its pictures to AR or VR graphics.
This outdoor model also has a hidden wash and wipe feature to clean the lens.
The AC180 will be showcased at IBC in September. It is the latest development in BR Remote's range of PTZ cameras, robotic camera heads and controllers. Best known is the CamBall range of miniature cameras which are used for covert wildlife filming, stage shows, concert tours and sport.