There has been a 400% increase in overall PGGB trainee turnover over the last year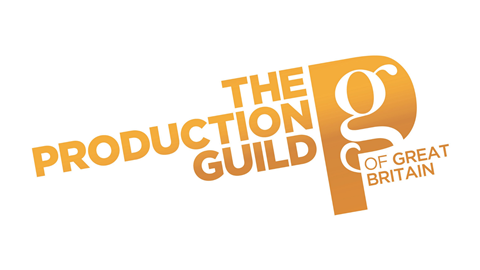 The British Film Commission is extending its partnership with the Production Guild of Great Britain by adding an extra £100,000 to its investment in PGGB training courses.
Designed to increase access to experienced and diverse crew as demand soars in the UK, the PGGB has seen a 400% increase in overall trainee turnover during the last year.
The partnership between the BFC and PGGB is part of the former's government-backed Stage Space Support & Development Strategy, and began with a £100,000 investment in May 2021 to train senior and junior location managers, production secretaries and production coordinators, as well as fund the roll out of PGGB's Mission Inclusion programme.
In August the inaugural PGGB & BFC Diversity and Inclusion Mentor Scheme was launched, with 15 mentees in UK film and high-end television.
The new funding will be directed at training for three key production office roles identified by industry as needing urgent support: production secretaries, production co-ordinators, and line producers.
Applications to the courses from the nations and regions are encourages, and the courses are guided by structured diversity and inclusion initiatives channelled through PGGB's Mission Inclusion 2021 programme, guided by its Diversity and Inclusion Action Group.
The PGGB's Virtual Learning Environment, an online platform regularly updated with CPD materials, additional recordings, updates and resources, supports the training.
Lyndsay Duthie, PGGB CEO, said: "We're delighted to grow our partnership with the BFC, which in its first six months has seen 75 professionals benefiting from targeted training and mentoring. Over the last year PGGB's overall trainee turnover has grown by 400%. This additional investment empowers us to do even more to support skills progression for UK crew in direct response to industry need, during an intensely busy time. Accessing the right training that helps people work confidently or move up to a leadership level capably, is crucial.
"Our unique Virtual Learning Environment has become an indispensable online tool, enabling participants to access course delivery in a flexible way that suits their busy working lives, whilst also providing ongoing support and dialogue via our forums, that continues way after training is completed."
Samantha Perahia MBE, head of production UK at the British Film Commission, added: "It's an extremely exciting time for UK film and TV and the benefits are being felt right across the UK's nations and regions, with existing production hubs growing to accommodate the demand, and new stage space developments in the pipeline.
"Sustainability and skills development are central to the BFC's Stage Space Support and Development work and essential to maintaining increased levels of production. We are delighted to extend our partnership with PGGB, investing in targeted training courses and increasing access to experienced and diverse crew."