Influential blogger says £3,385 4K camera is "astonishingly good"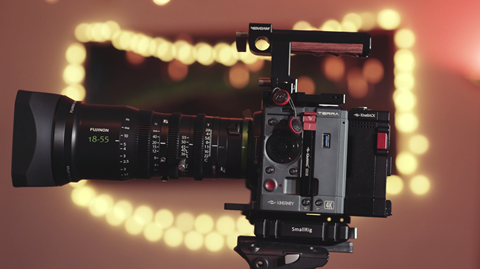 An extraordinarily affordable 4K camera from a nascent Chinese camera maker has been given the seal of approval by influential camera blogger Philip Bloom.
The camera – the Kinefinity Terra 4K Cinema Camera – costs just £3,385.00 (ex vat) yet appears to offer comparable functionality to much more expensive models from established camera manufacturers.
Philip Bloom, who has a huge audience amongst international filmmakers, used the camera extensively for around three months before posting a wide-ranging review of the Terra 4K. His review, which is a mixture of a written blog post and a 50-minute video review, is a significant marker for Kinefinity, going a huge way to validating the company and its products to the international market.
"It's a really astonishingly good camera that is ridiculously cheap for what it does."

Philip Bloom
Bloom describes the Terra 4K as "a really astonishingly good camera that is ridiculously cheap for what it does."
You can see the full video review below, which includes graded 4K footage Bloom shot on the camera (you can see still images from these above).
Kinefinity designs, develops and assembles its cameras in China and is a relative newcomer to the market. As well as the Terra 4K it also offers a 6K version of the Terra camera, and a few days ago announced another two 6K models to its line-up – the Mavo (pictured below) and Mavo LF.
Both shoot 6K wide 66fps slow-motion or 4K wide 100fps slo-mo, and they have more than 14 stops of latitude.
Kinefinity also announced a set of prime lenses for the camera, consisting of 25, 35, 50, 75 & 100mm T2 lenses.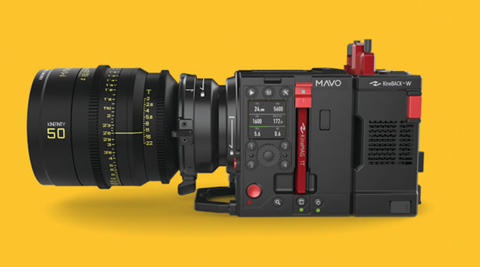 The Mavo and the set of lenses are, again, both highly affordable, costing US$7,999 (around £5,600) for the Mavo and $11,999 for the full set of lenses (around £8,500).
The Mavo is pencilled in for release by the end of next month, although Kinefinity has some history with over-ambitious launch dates, with the launch of the Terra cameras being considerably delayed. The Mavo LF, which has a large-format 36x24mm sensor compared to Mavo's Super-35 sensor, is scheduled for launch in October.
The Terra 4K is available to 'pre-order' from Proactive. It doesn't say how long it anticipates for orders to be fulfilled, but a German reseller (HD Video Shop) currently has the following message on its pre-orders page for the camera. "PLEASE READ BEFORE ORDERING: Due to high demand of Terra 4K and a large amount of pre-orders, delivery times may vary. If you have a tight schedule or want to know a precise delivery date before your order, please contact us."