Amazon service says it will deliver live streaming content "in a fraction of the time and cost of satellite or fibre."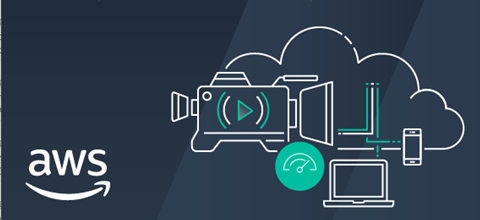 Amazon Web Services (AWS) has launched AWS Elemental MediaConnect, a service it says will deliver live streaming content "in a fraction of the time and cost of satellite or fibre."
AWS Elemental MediaConnect lets broadcasters and content owners send their live content into the cloud, and transmit it to partners for distribution or replicating one source to multiple destinations.
As video streaming grows, the work of managing live video is shifting from ground infrastructures such as satellite networks or telecom fibre connections to cloud-based services.
AWS argues that fixed services like satellite and fibre are costly to lease and manage, requiring customers to commit to long-term contracts, and frequently take months to set up.
AWS Elemental general manager Alex Dunlap said: "With AWS Elemental MediaConnect, customers can quickly and easily build video transport solutions that allow them to process and prepare high-value content, share live events globally, create and protect revenue streams, and take advantage of the agility, reliability, and cost-efficiency of the AWS Cloud."
Arqiva has been using AWS to power its recently launched virtualised OTT and on-demand media management services. "AWS has given Arqiva the ability to test quickly, only pay for what was used, and produce reliable, high-quality, secured managed services for our clients in a matter of weeks," said Arqiva managing director of satellite & media Alex Pannell.
"The new AWS Elemental MediaConnect service will allow us to be much more responsive in the acquisition and distribution of live and linear video channels, with significantly more flexibility, while expanding our reach globally using the scale of the AWS Cloud."