Cost savings, accessibility and growth potential cited as reasons for transforming workflows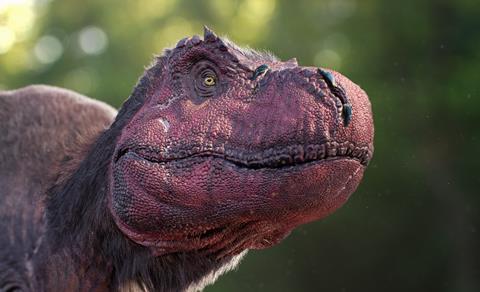 There was no escaping the cloud at BVE 2018 last week, with seemingly endless discussion on all things cloud-related during the three-day conference programme.
One of the standout sessions – a panel with ITV, Milk VFX, Ooyala and Vidispine – tackled the movement of workflows to the cloud.
Early adopter ITV, which initially used the cloud for resource scheduling and video review tools on Coronation Street back in 2011, has steadily grown its use of cloud-based services and now follows a cloud-first strategy.
This doesn't mean the cloud is right for everything at ITV, but that the service is the broadcaster's first port of call.
"For things that are high-value and need to be frequently accessed and updated, it makes sense to have them in the cloud," said ITV head of technology Nick Haworth.
"We're not at 100% cloud yet and are implementing hybrid solutions at the moment," he added. "Editing and production in the cloud isn't there yet as file sizes are ever increasing, so demands on connectivity are always increasing. I'm not sure we'll ever get to 100% as a result."
For visual effects house Milk VFX, the driver is to enable growth and reduce office space. "If you want to grow exponentially, you look to the cloud," summed up head of systems Dave Goodbourn.
"It would have cost £10m to buy the kit to do it on-premises, whereas it cost us around £500,000 to render it in the cloud."

DAVE GOODBOURN, MILK VFX
"We took on a project [Dinosaurs In The Wild, pictured above] where we knew it had to be done in the cloud, as there was no physical way we could have done it in-house. We worked out it would have cost £10m to buy the kit to do it on-premises, whereas it cost us around £500,000 to render it in the cloud."
"It's cloud all the way for us from now on," added Goodbourn. "We're already starting to put workstations in the cloud and it's a race to put the first facility in the cloud in the next few years."
Going to the cloud for large-scale rendering can be a huge cost saving, but even when there is less of a saving, the ability to scale up to churn through work at much faster rates frees up artists and means they can have a better work-life balance, said Goodbourn.
"It also makes your work better, as you can spin through more iterations of the VFX."
Changing habits
Despite the benefits, he said there is still a fair amount of scepticism internally: "When we put in cloud workstations, some of our creatives complained because their boxes had gone. It's a psychological thing as there is no lag or difference to working at a traditional workstation."
For Goodbourn, it's a simple equation: you either buy a computer and expect it to last for five years, or use the cloud and the resource keeps getting better and better.
Security is still a concern, but a more realistic, less reactive, view is emerging on cloud security. "Security is a massive issue," admitted Goodbourn. "But Amazon and Google have very good people and I'm sure our content is safer there than on-premises."
ITV's Haworth agreed: "The reputation of cloud vendors is dependent on their security, so they focus very heavily on it to address any security issues."
Emily Hopson-Hill, vice-president of services at video streaming business Ooyala, whose clients include Sky Sports, said the broadcaster uses the cloud to bolster its facilities to transcode and deliver highlight clips of Premier League games. "With the cloud, Sky can spin up each week to do this and spin down again when matches aren't going on."
She agreed with Haworth that working with large files is still a barrier to entry, unless you have a direct fast-speed connection to the cloud provider.
Meanwhile, Nils Lefring, head of systems delivery at media asset management firm Vidispine, said a big consideration for cloud migration is not to try to forklift what you currently do and put it in the cloud. "Things need to be scaled and priced according to cloud rules," he said. "You need to mature into the cloud."
➤ For more on cloud-based working, see the latest issue of Broadcast TECH