New recruits join VFX house following careers at some of the UK's most-respected facilities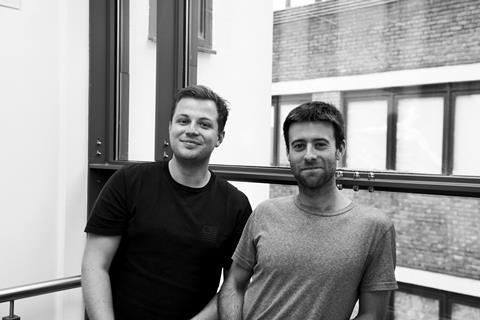 VFX and animation house Coffee & TV has recruited Johnny Fairburn as executive producer (pictured, above left) and Rory Whittle as Flame artist (pictured, above right).
Fairburn spent two years as a producer at Glassworks before moving to Electric Theatre Collective, where he's been for the last three years.
Whittle began his career at MPC in 2010 before moving to Smoke & Mirrors where he became Flame artist and was part of the team responsible for the VFX on Mitsubishi's The Leader campaign.
Derek Moore, CEO and co-Founder of Coffee & TV, said: "Since we started Coffee & TV we have tried to recruit the nicest and most talented individuals we've worked with during our careers. Johnny and Rory were two people we really wanted to bring into the family."
Fairburn adds: "I've worked in some of the best VFX companies in town, but Coffee & TV has such a brilliant culture and group of people."
Meanwhile, Whittle says, "Coffee & TV's VFX department is world class."