New Soho home includes Dolby Atmos and Dante audio over IP infrastructure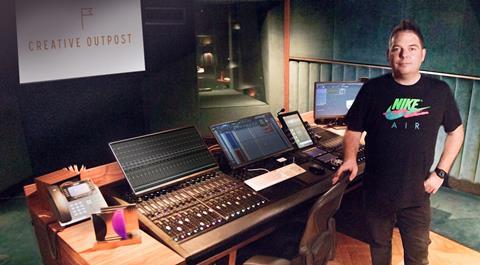 Creative Outpost has moved to a new facility in Soho, with HHB completing an install that includes the audio/VFX house getting its first Dolby Atmos room.
It also features Dante audio over IP infrastructure, and means that Creative Outpost becomes the last post-production studio in the United Kingdom to receive a Dolby Atmos for Home Entertainment certification.
Interior design was handled by Matthew Judd, including a number of neat additions for the studio such as ceiling mounted microphone connectors for use when recording ADR, and sofa mounted Glensound Virgil Dante headphone amplifiers at various client positions. He worked with the brief of hiding as much tech as possible in a space that aims to be a cool, creative space.
This aim to hide the tech follows in the Atmos room, with a velvet fabric that surrounds the room hiding 15 speakers that are in the walls and ceilings. This claims to offer an enhanced sensory experience, as there are no visual cues to the origination of the sound.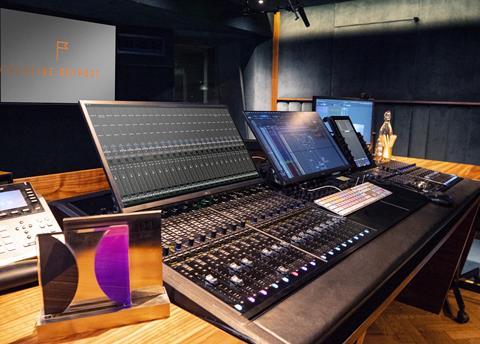 Also, the team at Creative Outpost decided to use a mix of manufacturers, making use of ATC 100's that they already owned as the left, right and centre monitors, PMC wafer2's for surrounds and ceiling, and two Genelec subs bringing the room up to a 9.1.4 spec.
Dave Robinson, head of sound at Creative Outpost confirmed that the new home has changed the way he works: "Very much so. I spend a lot more of my mixing time looking for ways to get the most out of the added possibilities that come with Dolby Atmos. In particular, the concept of mixing objects within a 3D environment as opposed to traditional horizontal panning."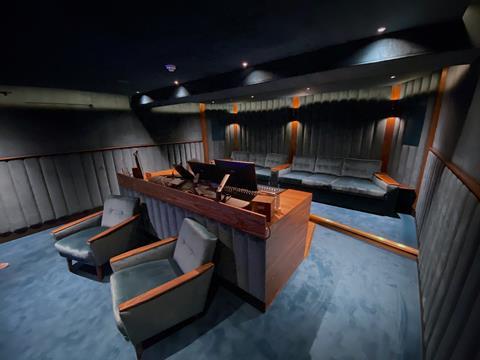 John Johnson, CTO at HHB Communications, said of the speaker decision: "From both a performance and aesthetic point of view it made the most sense to suggest that Creative Outpost go with PMC's wafer2s. Due to their slim form factor and sonic capabilities they could easily be hidden in-wall and in-ceiling. The two Genelec subs enabled them to reproduce the Low-Frequency Effects channel at the required SPL to meet Dolby Atmos Home Entertainment certification whilst disguised, fitting in the front speaker wall."
Dante integration also assisted with hiding and reducing the number of cables needed, as well as adding interconnection through the building. Quentin Olszewski, partner and CTO, said: "A particularly useful application is being able to easily share voice booths from our other studios when recording larger groups, such as crowd scenes."