From mixing interview and archive footage to colour-grading period beauty looks and creating a 100-strong choir
THE UNITED WAY
PRODUCTION Ad Hoc Films
POST-PRODUCTION Splice
WATCH IT Sky
This feature doc focuses on the history and evolution of Manchester United, looking at some of the football club's most iconic social and cultural moments. The film features exclusive interviews and archive footage to provide an insight into the lives of some of United's most acclaimed players, including David Beckham, Ole Gunnar Solskjaer and Peter Schmeichel.
Splice handled the post-production on the project. As most of the film was shot during the pandemic, this added to the work required in the grade to correct low-light situations and improve the nuances of variable camera use.
Splice head of picture Adam Dolniak added light flares, removed in-camera sharpening and used the 'Dfuse' and 'Texture Highlight' tools to soften clipped highlights. Flat lighting conditions were improved using effects such as vignettes.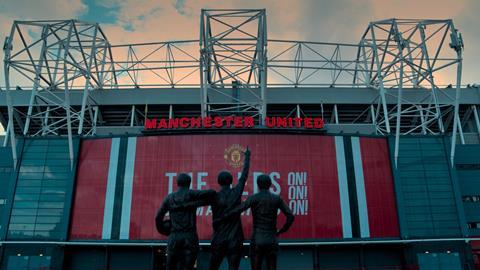 Dolniak used FilmLight's Base Grade tool for Baselight to enable precise HDR balancing between shots.
The archive was cleaned up by de-noising original images – which helped disguise some digital compression artifacts – then adding 'clean' film grain back over the top. Noise reduction tool Neat Video was used throughout to clean up the darker contributor shots.
The online edit was completed by Splice senior online editor Matt Parry using Avid Symphony, with Boris, Sapphire and Universe Red Giant effects.
All 4x3 native archives were panned and scanned to fit the full 16:9 frame and give the film a more cinematic feel.
When it came to the audio mix, Splice senior dubbing mixer Joe Cochrane worked with director Mat Hodgson to craft a mix that "pushes and pulls the music around the action and commentary, while anchoring the film around the contributor's dialogue". Several scenes were reworked to make the music (composed by George Fenton) as punchy as possible.
RAISE YOUR GAME WITH GARETH SOUTHGATE
PRODUCTION Zig Zag
POST-PRODUCTION Fifty Fifty
WATCH IT YouTube
Fifty Fifty completed picture and audio finishing on this 30-minute YouTube Originals documentary, in which Gareth Southgate is joined by YouTube creators, including Chris MD, SV2, Yung Filly and StuntPegg, to explore how social issues such as mental health and wellbeing, racial inclusion and gender inequality are being addressed in football.
Colourist Stuart Fyvie worked with series producer Dan Riley on the grade to balance showers and snow with quick contrasts to sunshine, due to the unseasonable April weather during filming. The online, done in Avid Symphony by Beth Sayer and Maciej Kornacki, involved comping archive footage of Euro 1996 onto a TV screen from that period.
Mixed by Steve Cheshire in 5.1 using Pro Tools, his main task was to create a soundtrack that would appeal to the YouTube audience while remaining understated. He focused on creating a consistent feel to the mix, which came from a variety of sources, such as sports archive, location audio and YouTuber content.
MAKE-UP: A GLAMOROUS HISTORY
PRODUCTION Plimsoll Productions
POST-PRODUCTION Films at 59
WATCH IT BBC iPlayer
In this 3 X 60-minute series, make-up artist Lisa Eldridge explores the beauty secrets used from Georgian times to the 1920s. It covers everything from using cloves as eyebrow pencils, as the Georgians did, to 1920s lipstick that was made in a lab. Full post-production on the series was handled by Films at 59 Bristol.
Plimsoll Productions production manager Emma Johnson says: "Working with a make-up artist as a presenter meant she had a real investment in how the looks she had created were going to turn out on film.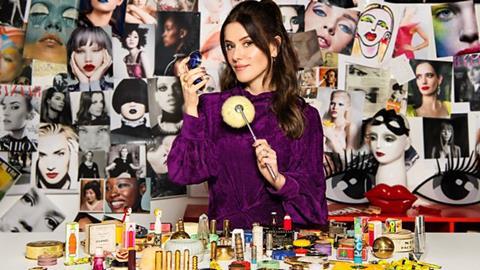 So in the grade there was a lot of discussion about getting the balance right between authenticity and reflecting the beauty of the eras. From the start, we knew that the grade was going to be crucial. Films at 59 did some test grades for us during the studio shoot so we could get a sense of where we would end up."
Baselight colourist Chris Short adds: "We provided a graded approval copy remotely and from this Lisa created a 'look book' PDF with still image grabs and detailed notes on some of the key scenes."
WE ARE LADY PARTS
PRODUCTION Working Title Television
POST-PRODUCTION Halo
WATCH IT All 4
Following a successful pilot, Working Title Television brought in Halo to complete post-production on the comedy series. Online editor Scott Hinchcliffe tackled the effects, which included dream-like sequences. He used subtle speed changes within Flame to carry the viewer into these fantasy worlds while not interrupting the flow of the story.
"There were the usual online issues to deal with, such as things that are in shot that shouldn't be and things that are not in shot that need to be, but if you can't see what we've done then it must have worked," he says.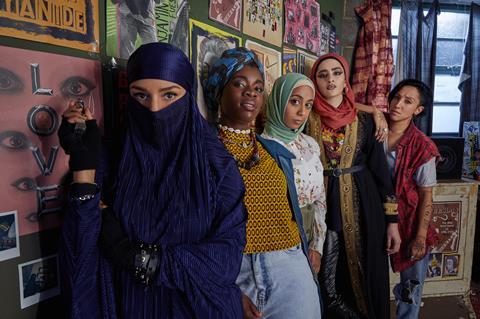 Audio plays a key role in the series. Supervising sound editor Jay Price says series creator Nida Manzoor came with "loads of creative and original concepts for the sound" and was keen to experiment with ideas in the edit and the mix.
Price says: "One of the challenges was to recreate a crowd of 100 people singing along when we were limited to recording one person at a time. After a lot of trial and error, we managed to build a crowd that was full, natural and authentic."