An annual subscription to the new version of Nuke costs £399 a year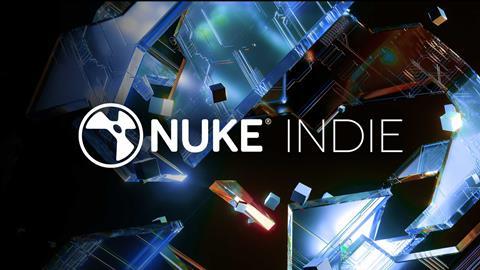 Foundry has launched Nuke Indie, what it calls an "accessible version of Nuke Studio for eligible solo artists."
It combines the compositing tools of NukeX with the conform, editorial and review capabilities of Nuke Studio, and costs £399 per year.
Foundry director of product - compositing and finishing, Christy Anzelmo, said: "Our goal with Nuke Indie is to strengthen Nuke's user base and uplift artist skills across the VFX industry. Nuke Indie puts the Nuke family within reach of a whole new segment of artists, from freelance VFX generalists to compositors starting out on their own.
We understand the need to make Nuke more accessible for solo artists looking to use the industry-leading compositing toolset on professional projects. We're excited to see artists around the globe amplify their artistry with Nuke Indie."
You can find out more about Nuke Indie at https://www.foundry.com/products/nuke/nuke-indie.