UK companies honoured for their effects work on Blade Runner 2049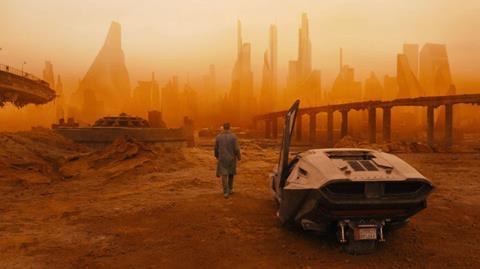 Framestore and Double Negative were among the VFX houses picking up the Special Visual Effects gong at last night's BAFTA Film Awards for their VFX work on Blade Runner 2049.
Framestore's Art Department created "extensive" concept artwork used in pre-production and then went on to deliver almost 300 VFX shots on the film, including large-scale CG environment builds and some "challenging" animation work.
175 artists worked on the film at Framestore. The company said: "We teamed up with director Denis Villeneuve to pay homage to the original picture, whilst creating an atmospheric film of the future."
Menawhile, Double Negative's team in Vancouver completed 316 shots on the movie, including most of the Los Angeles 2049 cityscapes, the Joi hologram work and the seawall chase at the end of the movie.
Framestore's Richard Hoover and Double Negative's Paul Lambert accepted the BAFTA at the awards ceremony at the Royal Albert Hall, alongside fellow visual effects supervisors John Nelson and Gerd Nefzer.