The Cabrio 20-120mm without drive has a list price of $12,000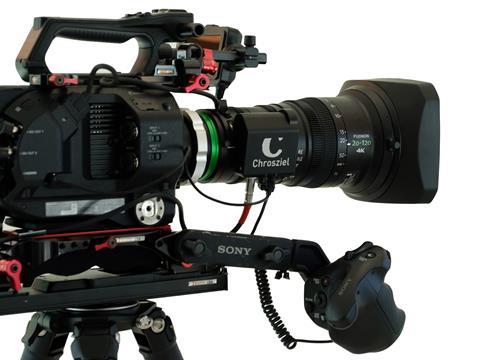 Fujifilm has launched a new version of its popular Fujinon Cabrio 20-120mm zoom lens without the servo drive motor.
The Cabrio 20-120mm without drive can be operated as a fully manual, parfocal, cinema zoom lens.
The 20-120mm zoom without an attached servo unit is available for a suggested list price of $12,000.00.
The servo drive on other Cabrio Series lenses is interchangeable on the 20-120mm, if the 20-120 is purchased without a drive unit.
"Many of our customers already have Cabrio drive units on other lenses," said Thomas Fletcher, director of marketing at Fujifilm Optical Devices Division. "The 20-120mm Cabrio has an optimal focal range for a variety of shooting styles and is the entry point lens in the series. If purchased without the drive unit, customers still get the incredible optical and mechanical quality of a Cabrio - at an exceptional price."
Designed to be convertible between the video production and cinema markets, the Cabrio 20-120 features a flat T3.5 from end-to-end, with no ramping.