Cyber security, IP, VR and 4K will all be well represented on the show floor of this year's conference and exhibition in Amsterdam, with several manufacturers giving a European debut to their latest products. Michael Burns picks out his highlights
The European stop on the major broadcast trade show route, IBC, is nearly upon us. This year, the conference section of the show has a special focus on sport and the interrelated themes of 5G and cyber security, while 4K/UHD, IP, VR and HDR are all well represented.
All are also reflected on the show floor of the exhibition, which takes place 14-19 September at the RAI Amsterdam Conference Centre, with plenty of new releases to attract the crowds.
IP SOLUTIONS
NewTek (7.K11) is debuting its end-to-end IP solution, including the world's first NDI PTZ (Pan Tilt Zoom) camera, offering video, audio, PTZ control, tally and power over a standard Ethernet cable.
In the IBC Future Zone, BBC Research & Development (8.G10) is extending its IP Studio technology into the cloud. It enables multiple users to produce their own live multi-camera shoot on demand using commodity tools and the internet, while the cloud takes care of content storage and high-quality rendering.
RHODRI JAMES,
TECHNOLOGY DIRECTOR, GORILLA TV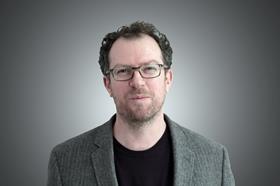 WHICH NEW KIT AND TECHNOLOGY WILL YOU BE INTERESTED IN AT IBC?
This year, we're looking at new ways of working, so technology surrounding post-production virtualisation, which will allow further improvements in remote working. HDR technology will also be on the shopping list, specifi cally monitors.
WHAT'S LIKELY TO BE A TALKING POINT AT IBC?
There seem to be two sides when it comes to manufacturers: some try to sustain high kit costs, while others do the opposite. This is often a talking point. I think the biggest thing in broadcasting is the use of IP-based technology in bringing down the costs of production, specifically remote production workflows.
WHICH MODELS/KIT WILL BE THE MOST POPULAR?
The days of big announcements at IBC are long gone. It's more about product updates and NAB promises coming to market.
IP-based broadcast products will certainly take centre stage at IBC, but we're hoping that a few innovations will be announced.
SECURITY
On the Edgeware (14.F15) stand, the integration of ContentArmor's bitstream-based forensic watermarking solution into Edgeware's content delivery network (CDN) technology will be demonstrated for the first time. Every IPTV and
OTT stream can have a different code embedded without any extra processing, resulting in each viewer having their own identifiable version of the content.
ACQUISITION AND LIVE PRODUCTION
EVS (8.B90) is launching X.ONE, an all-in-one toolbox that enables single-operator use in small- to mid-sized live productions. It sports a contextualised user interface that adapts to the type of production it is being used for.
X.ONE allows for the ingest of six camera feeds – as well as the media import of any other files – which operators use to create replays, control audio, cut together a live feed with the built-in video switcher and add graphics to live programming, which is output in broadcast-standard quality.
ChyronHego (7.D11) is introducing version 7.3 of its sports tool Paint, with enhanced 3D visualisation capabilities and support for 4K. Also new is version 7.0 of Virtual Placement, with a new mode for adding virtual graphics at the downlink point or in the headquarters studio.
SAM (9.A01) is hosting the first IP 4K HDR truck in Europe on its stand. Built for Timeline Television, the triple-expanding UHD2 seamlessly handles fully uncompressed 4K/UHD, IP and HDR. With SAM's IP infrastructure technology providing the backbone, it features two Kahuna IP production switchers and IP Multiviewers.
Another OB truck is featured on the Megahertz (12.F20) stand, one of more than 25 environmentally friendly vehicles the systems integration firm has delivered to a major broadcaster.
The EnGo Vehicle Mount Kit with integrated signal booster will be shown at IBC for the first time by Dejero (12.B42). The kit converts the Dejero EnGo into a rack-mounted encoder, giving news crews maximum mobility.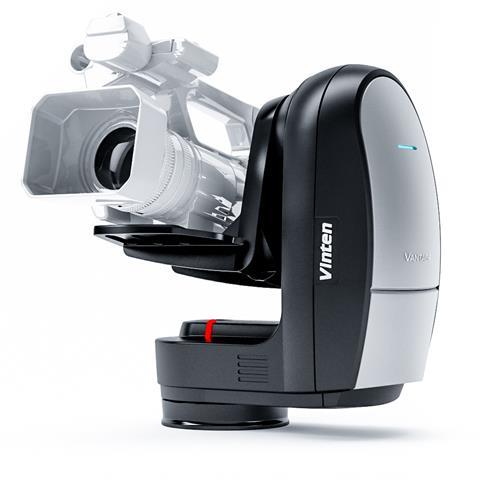 Prompting firm Autoscript (Vitec, 12.E65) is previewing an ergonomically designed foot control feature for its IP-based solution, Intelligent Prompting. Also featured is the new Vinten Vantage lightweight robotic head, which supports a wide range of cameras and lenses, enabling greater flexibility than a traditional PTZ set-up.
Meanwhile, Ross Video (9.C10) and The Future Group have collaborated on Frontier, a hyper-realistic rendering toolkit. Frontier uses the Unreal gaming engine from Epic Games as the render engine to create high-realism scenery and foreground objects in virtual sets and VR/AR.
Frontier works seamlessly with Ross Video's XPression motion graphics system, which provides workflow tools and data connectivity.
CAMERAS AND ACCESSORIES
Expect a lot of interest around the Panasonic stand (11.C45), where the AU-EVA1 5.7K handheld cinema camera is being showcased before it ships this autumn.
With the camera pegged at a list price of £6,215, the Super 35-sized sensor provides an active resolution of 5,720 x 3,016, dual native ISO ratings of 800 and 2,500, and 14 stops of dynamic range.
Ikegami (12.A31) is showing the newly launched HDK-73, which now comes with HDR compatibility, while Canon (12.D60) is showing its professional 4K/UHD/50P Cinema EOS camera, the C200, as well as the CN-E70-200mm and CN E18-80mm lenses.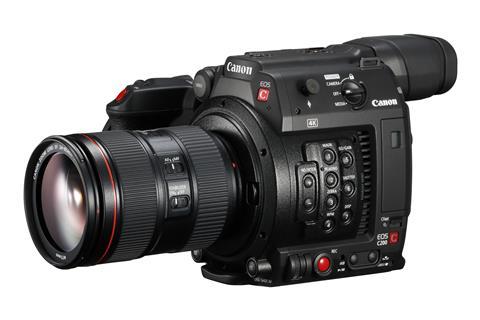 As well as offering a new 4K codec (Canon Cinema Raw Light), the C200 records UHD/50P MP4 footage internally to dual SD cards, and shoots full HD up to 120P. Canon's stand is also playing host to a 30-inch 2,000 nit display monitor prototype.
Matthews Studio Equipment (12.G71) is introducing the Rover, a camera cage for smooth and steady smartphone video recording. Integrated dual handles connect to 'perfect friction' mounts that instantly adjust to any point of 360° rotation.
Camera supports available on The Vitec Group stand (12.E65) include the Sachtler Ace XL Fluid Head, which delivers an additional 2kg of maximum payload capacity compared with the original Ace.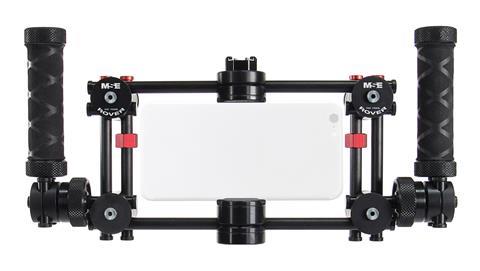 Atomos (11.D15) has updates to its Sumo production monitor/recorders, including the Sumo19, which offers AtomHDR and combines a 19-inch 1,200 nit high-brightness panel with 4K 12-bit raw or 10-bit 422 ProRes recording.
Camera monitor/recorders on show from Transvideo (12.F30) include the touchscreen 5-inch HD OLED StarliteHD-e monitor, with the facility to record lens metadata.
Also new, the Stargate 7-inch monitor/recorder is equipped with joystick navigation and direct-access buttons, enabling quick accessibility to specific features and menus, as well as an immediate display of the camera output.
Imagine Products (5.C05) is hosting the European debut of ShotPut Pro 6, with the media offloading software now boasting 'dramatically' increased speeds, new reporting features and desktop notifications.
POST-PRODUCTION
AJA (7.F11) is showcasing its new FS-HDR universal converter/frame synchroniser for real-time HDR processing and conversion, among several other solutions for editing and colour correcting, monitoring, playing back and analysing HDR content.
New from Sonnet Technologies (7.F07) is a Thunderbolt 3 to Dual DisplayPort Adapter. The bus-powered device enables users to connect up to two 4K UHD Display-Port (DP) monitors, or one 5K DP monitor, to a single Thunderbolt 3 port on their computer. It also supports monitors with lower resolutions and offers built-in audio support.
Imagine Products (5.C05) is giving a European debut to its PrimeTranscoder, which enables users to convert multiple fi les to different formats at the same time.
Marquis Broadcast (7.G05) has updated its Project Parking Avid storage management solution and workspace back-up system to provide full cloud support. Entire workspaces can now be backed up to Amazon S3 cloud storage, enabling projects to be restored to anywhere required.
Cloud support for Project Parking makes it straightforward to move complete Avid projects, together with all the bins, sequences and media fi les, to any other location worldwide.
JVC (12.F31) has prototypes of two studio monitors, each featuring 10-bit panels and 12-bit colour processing. The DT-U28 is a 28-inch UHD model, while the larger DT-U31 31-inch model features full 4K resolution.
The monitors offer Hybrid Log Gamma 3D LUTs and the colour gamut is expected to be REC2020. JVC is also showing its DT-G series of HD monitors, featuring four models from 17- to 27-inch with 8-bit panels and 12-bit colour processing.
SHAUN WILTON,
HEAD OF FACILITIES, SHOOTING PARTNERS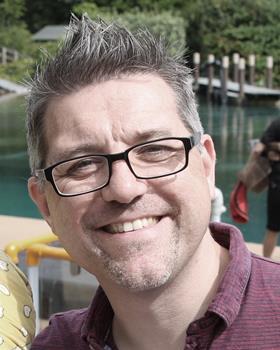 WHICH NEW KIT AND TECHNOLOGY WILL YOU BE INTERESTED IN AT IBC?
We're keen to see any new releases at the acquisition end of 360 video. We are also looking for more options for grips and camera movement in 360°. We are hoping to see a range of head-mounted displays at various price points, with a view to showing our fantastic Nokia OZO VR content in the best possible way.
We'd also like to see more communal VR experiences, such as the projection domes utilised by companies such as Canon at NAB.
WHAT'S LIKELY TO CAUSE A STIR?
Sony's proposed launch of XDCAM AIR. We will be sprinting to the Sony stand to see what the fuss is about.
WHICH MODELS/KIT WILL BE THE MOST POPULAR?
We've tested the Canon C200 and are really impressed by its capabilities. We've also tested the Canon EOS C700 and feel this could be the way forward as an 'A' camera for our corporate and events customers. We're really excited about trying out the Canon CN70-200mm zoom lens too.
Blackmagic Design (7.H20) is showing Fusion 9 Studio, its visual effects, compositing, 3D and motion graphics suite. The new, lower-cost version of the GPU-accelerated software offers a full 360° 3D workspace, along with a new panoramic viewer and support for popular VR headsets.
It also features new camera tracker and keyer technologies, planar tracking and multi-user collaboration tools. Also on the Blackmagic stand is DaVinci Resolve 14 Beta 7, which adds dozens of new Fairlight audio features and improved multicam support.
Telestream (7.B26) is debuting version 7.0 of its ScreenFlow video editing and screen recording software. It offers a centralised global media library, new animated text effects for titles and graphics, quicker autoexport options, and custom export presets.
ZOO Digital (5.B48) is debuting its cloud-based ZOOdubs platform. ZOOdubs acts as an online dubbing studio, from script localisation and adaptation to casting, auditioning, recording and editing.
Quantum (7.B27) will be giving the first European showing of a series of updates for its StorNext 6 platform.
PLAYOUT AND WORKFLOW
Rohde & Schwarz (7.E25) is debuting RelayCaster, for content contribution over public IP networks, and CodecCaster, for high-density live transcoding.
RelayCaster enables the replacement of satellite links with CDN service providers, while CodecCaster offers real-time transcoding as well as high-performance IP-based format conversion and bitrate reduction for MPEG transport streams.
Primestream (7.D21) is demonstrating the next generation of its Dynamic Media Management platform for sports, enterprise and broadcast workflows.
New versions of FORK and Xchange software offer an enhanced user experience, 4K/UHD workflow, support for equirectangular VR/360 asset management, web-based metadata tagging, an updated Adobe Premiere Pro extension panel with project-centric workflows, and archival workflows for storing and restoring media from object-based storage providers.
The new Multiscreen Launch Platform (MLP) on the WISI stand (5.B50), for internet video services, can process up to 12 HD or 24 SD sources, and playout HTTP Live Streaming (HLS) streams to up to 500 subscribers simultaneously.
MALCOLM COWAN,
HEAD OF TECHNOLOGY, TIMELINE TELEVISION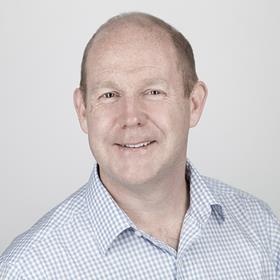 WHICH NEW KIT AND TECHNOLOGY WILL YOU BE INTERESTED IN AT IBC?
I will be looking at IP technology and virtualisation. Both of these technologies will offer significant benefits straight away, and cost savings in the medium to long term.
The post-production of both UHD and UHD HDR content will also be an area of interest as we need to develop less niche workflows to manage, edit and grade this type of content.
WHAT'S LIKELY TO BE A TALKING POINT?
Hacking and malware attacks have got everyone thinking about the security of their content, and how they interact with clients and vendors. A lot of broadcast equipment is not designed with security in mind.
The security of your facility can be compromised by extended IP networks, and robust solutions need to be found.
WHICH MODELS/KIT WILL BE THE MOST POPULAR?
I'm hoping to see more processing capability in vendors' computing solutions, so that dealing with large raster content is less time-consuming.
Globecast (1.A29) is launching its integrated platform, to enable customers to clip, edit and publish high-quality content instantly across multiple outlets. Customers can create video-on- demand files from live streams and syndicate to multiple online services and across social media and the Globecast XN Online portal.
ChyronHego (7.D11) will introduce new capabilities for its VPX Virtual Production Server, which offers content creation and playout workflows in a virtualised, IT-based environment. Features include an optional multi-channel SDI bridge for integration with traditional, hybrid and IT-based infrastructures.
Ericsson (1.D61) is launching a new SDR to HDR conversion toolset that enables broadcasters to deliver an HDR live TV service. Introduced during encoding in the head end, it uses inverse tone mapping (ITM), which rebalances the chroma and luma of the SDR content, so it can be shown back-to-back with HDR content.