Two leading localisation firms, Singapore-based Iyuno Media Group and London-based BTI Studios, join forces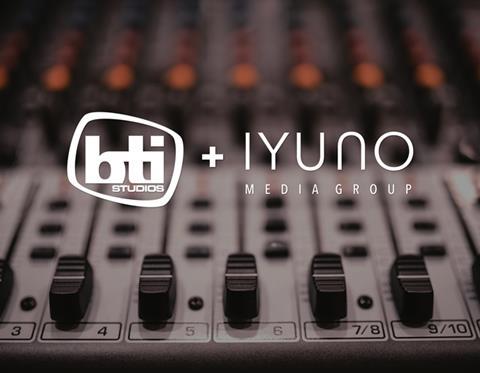 Two of the top localisation providers, Iyuno Media Group and BTI Studios, are to merge in a move they say is designed to meet the rapidly growing demand for dubbed and subtitled content from the streaming, film and television industries.
Singapore-based Iyuno Media Group and London-based BTI Studios are among the five largest in the localisation industry globally, and will merge under the Iyuno Media Group brand and will be headquartered in London.
David Lee, founder and former CEO of Iyuno Media Group, has been appointed executive chairman and Shaun Gregory, former CEO of BTI Studios, will serve as CEO.
The Group now has a total of 40 facilities across 30 countries.
Investors Shamrock Capital and Altor join SoftBank Ventures Asia in backing the new entity.
The localisation industry is witnessing strong growth thanks to streaming demand for dubbed and subtitled content, with the likes of Netflix regularly releasing shows on a global scale.
However, this has put pressure on a fragmented industry to be able to react quickly, and at scale on a global basis.
"Clients need a better solution," said Lee. "The current media localisation industry's fragmented, manual and non-systematic approaches are outdated and inefficient. Our combined experience and long-standing commitment to diverse global markets makes our products and services second-to-none."
The new Iyuno Media Group also said it would invest in innovative technology solutions to address the growing complexity of client needs, making use artificial intelligence-driven machine learning to serve certain projects or lead times.
"Quality, efficiency, and security are key themes for content owners as the need to differentiate themselves becomes more prevalent in the fast-paced race to localise content on a global scale," Gregory said. "The merger provides a global network of owned and operated creative studios, never seen before in the market, which now allows us to support the increasing demand for localization services worldwide in the entertainment industry."