Media CDN uses YouTube infrastructure to deliver video for Cloud customers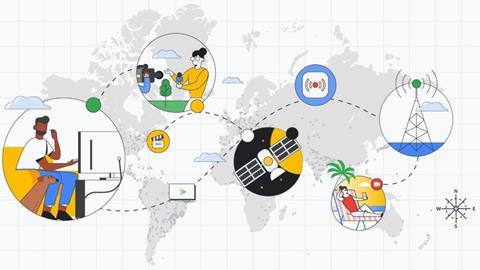 Google Cloud has launched Media CDN, whcih aims to help media and entertainment businesses deliver streaming experiences worldwide.
Media CDN builds on the existing Cloud CDN portfolio for web and API acceleration and complements it by enabling delivery of immersive media experiences - with the target customers being media and entertainmant companies.
Created using Google's YouTube infrastructure, Media CDN has capacity and reach in over 200 countries and more than 1,300 cities around the globe. Getting closer to viewers aims to help with latency, enabling higher bitrates and reducing rebuffers.
Media CDN tailors delivery protocols to individual users and network conditions. Media CDN includes out-of-the-box support for QUIC (HTTP/3), TLS 1.3, and BBR, optimizing for last-mile delivery. It also tries to minimize calls to origin by having multiple tiers of caching.
It also has ad insertion, ecosystem integrations and platform extensibility, and AI/ML analytics for interactive experiences.
For ad insertion, streaming providers can use integrated ad serving via the Video Stitcher API, which allows manipulation of video content to dynamically insert ads.
Through extensible ecosystem integrations such as the Transcoder API, users can support custom streaming formats, while the Live Stream API transcodes mezzanine live signals into direct-to-consumer streaming formats, for multiple device platforms.
The AI/ML viewers more control and interaction, such as sports fans watching a game obtaining real-time stats and analytics, and viewers purchasing items from virtual billboards.
In addition, Media CDN offers APIs and automation tools, and integrates Google Cloud Armor for DDoS protection and capabilities to detect and mitigate attacks, prevent abuse, manage risk, and comply with regulatory or licensing requirements.
These services can be used for content hosted on Google Cloud, on-premises, or on a third-party cloud. Streaming services such as U-NEXT and Stan are already using the technology.