John Angeli, director of parliamentary audio/video, explains how the Parliamentary Broadcasting Unit is making it easier to access broadcasts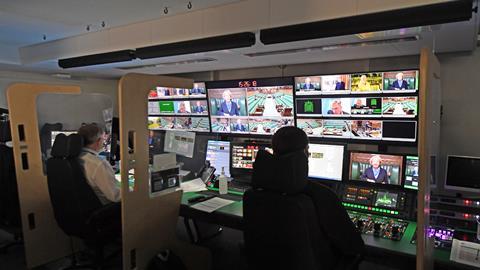 The Parliamentary Broadcasting Unit (PBU) has revealed two new TV galleries and a central technical area as part of its new home at Canon Row.
The state-of-the-art facility was visited by Speaker of the House of Commons Sir Lindsay Hoyle on Tuesday, and means that proceedings can now be broadcast in HD. They are also configured to move to 4K once it is more widely adopted in homes. The limitations of the PBU's former basement home meant that despite being filmed in HD, government work had to be broadcast in SD before.
This work will improve the feed being supplied to ParliamentLive – home to live streams of all proceedings in Westminster which had over three million viewers in 2020 - as well as what is sent on to broadcasters such as the BBC, Sky, ITV and more.
In addition, a green-screen studio has been added for British Sign Language (BSL) translation from Red Bee Media of Prime Minister's Questions, as well as the Budget statement this week. This enhances the BSL service that has been offered to PMQs and key statements viewers since January 2020.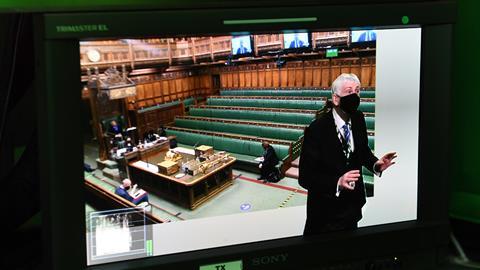 Subtitling is also set to be brought in later this year, and there are now ten cameras in the House of Commons with a further five in the House of Lords.
As PBU director of parliamentary audio/video John Angeli explained to Broadcast Tech, this is all part of efforts to make the work of Parliament more accessible than ever before.
"It's part of trying to think through improved access and distribution. Originally in 1989 our facilities were built around the BBC, ITV, C4, Sky's requests, and they made sense for high profile broadcasters then," he explained.
"That makes less sense in the modern era. So, now we are trying to make new forms of access through live streams and access to videos.
"We want to make it open and available to anyone who wants to use it – from blogger to broadcaster. For example, if there's a debate about your local hospital, the national audience likely won't be interested but a local one might be through a blogger or media organisation."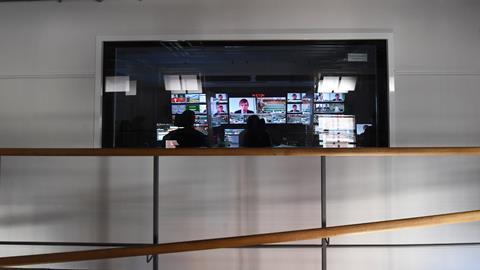 The upgrades have been a long time coming: "The old galleries had been in since 2003. So we had had our eyes set on the TV gallery move since around 2014. It was just about finding a location that was resilient, with enough power and cooling. We took years looking for this until Canon Row came along."
The new facilities mean that a wider range of organisations should have access to feeds than ever before.
"Now, if you don't have a local bureau or can't afford a satellite feed through BT Tower, we will be bringing in new ways to access video over the next six months," Angeli said.
"We've redefined ParliamentLive as a 20-channel distribution platform, and on a particularly busy day we sometimes reach that. The constraints of the old system made those days difficult – a small number of news organisations were receiving a small number of events, while now it's expected that everything should be available.
"We're trying the standardise the system around a rough peak of 14/15 live streams and get to a point where all 20 streams can be accessed either through automation and APIs or people contacting us beforehand for access."
As well as distributing coverage to more organisations, the PBU wants to make those broadcasts more accessible.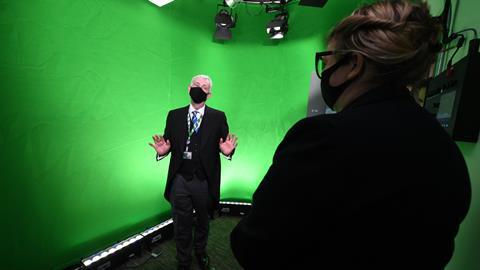 Angeli revealed: "Over the last nine months, with the Covid announcements, we have felt that BSL was particularly important.
"Subtitling is the next thing we want, hopefully by this summer. We will open up subtitles via an API so anyone can take them. The BSL version of PMQs will also be available to broadcasters like this.
"Subtitles will also aid search for journalists, in addition to the time code system already in use. The plan is to allow people to search subtitles, so that they could even take the API and make alerts for certain topics."
Angeli won't be stopping there: "Pre-pandemic we also looked at audio description. Parliament lends itself to listening but it's not on the radio, except from when 5 Live or LBC decide to broadcast something. At the very beginning we would want to have a way of naming the member who is standing to speak.
"We were doing scoping out work a year ago to see if blind or partially sighted people could listen or follow and we would like to return to this when possible."
Images: ©UK Parliament/Jessica Taylor